A train in Indonesia plowed through a truck that had stalled out on a crossing on the island of Java Tuesday night, causing an incredible explosion that miraculously only harmed one person. 
"This truck suddenly broke down on the rails," Senior Commissioner Irwan Anwar, head of Semarang City Police, told reporters. "Then the driver and controller managed to ask for help from the guard guarding the train crossing, but the train was already approaching."
The explosion from the crash caused a fire on the train, and the crew was able to stop the train and get everyone off safely, ViralPress reported. The crew only departed the train once they ensured all 626 passengers had safely left the vehicle. 
"The train engineer and crew jumped off the train after making sure everything was safe," Anwar added. "Only one passenger suffered minor injuries because he fell when he jumped from the train."
NOTORIOUS MEAT MARKET IN INDONESIA ENDS BRUTAL DOG, CAT MEAT TRADE
Investigators said that the truck's engine had cut out while it tried to cross the tracks, and the driver had left in search of help before the train came barreling toward the vehicle. 
"Therefore, it did not trespass," Anwar stressed. "The driver and the assistant of the truck had already gotten out and requested assistance from the gatekeeper, but they couldn't avoid the accident because the train was already close."
US AMBASSADOR TO CHINA AMONG THOSE HACKED IN BEIJING-LINKED OPERATION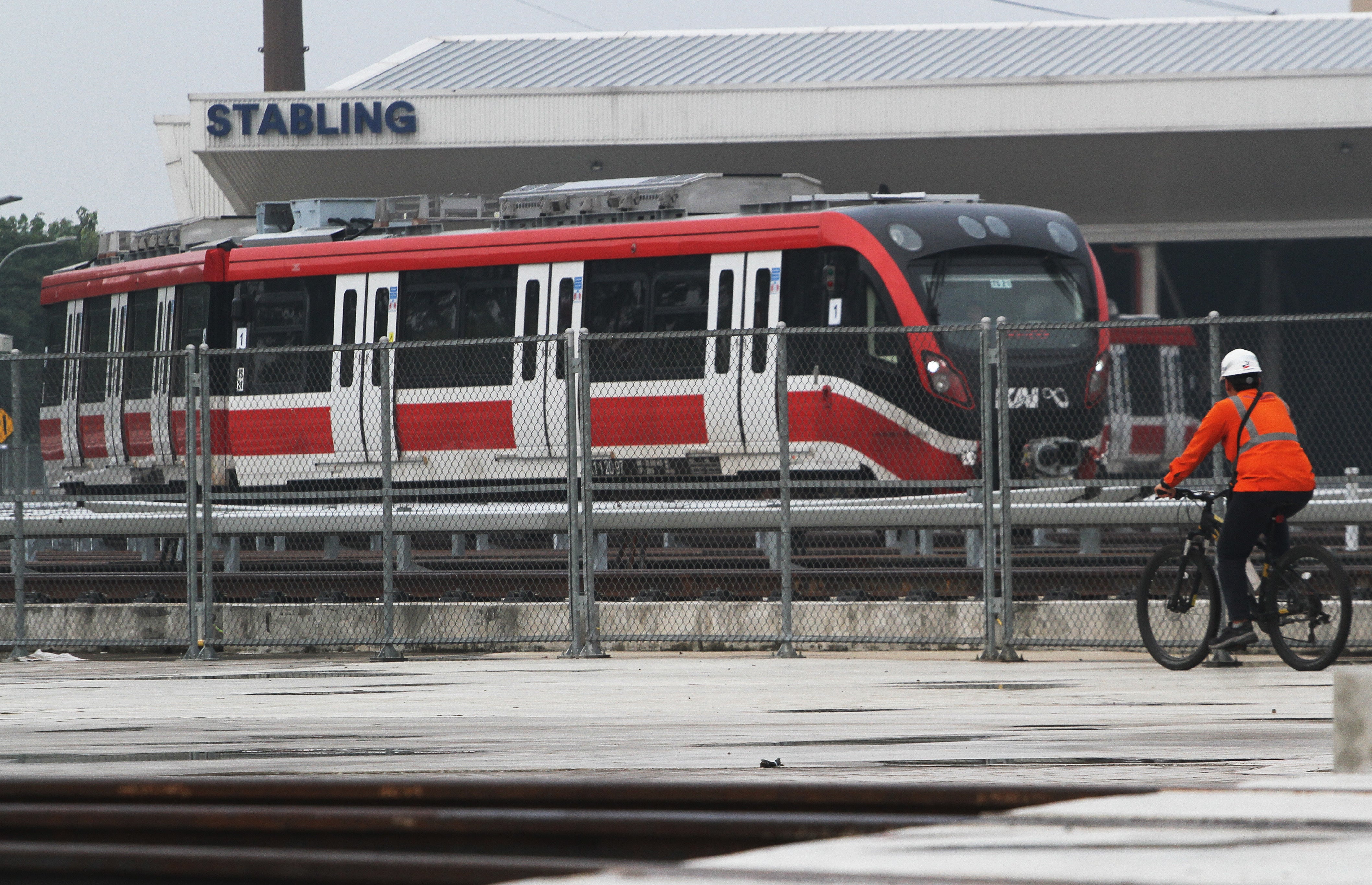 Anwar also said his team would find out the cause of the fire, "Whether it's from the fuel tank located at the back of the truck or not," which he believed remained a possibility.
The Indonesian Railway Company, which owned and operated the train, told local media that it will ask the truck operator to compensate the full value of the damage to the train. 
KASHMIRI GIRL, 11, MAKES RARE PLEA TO MEET REBEL FATHER JAILED IN INDIA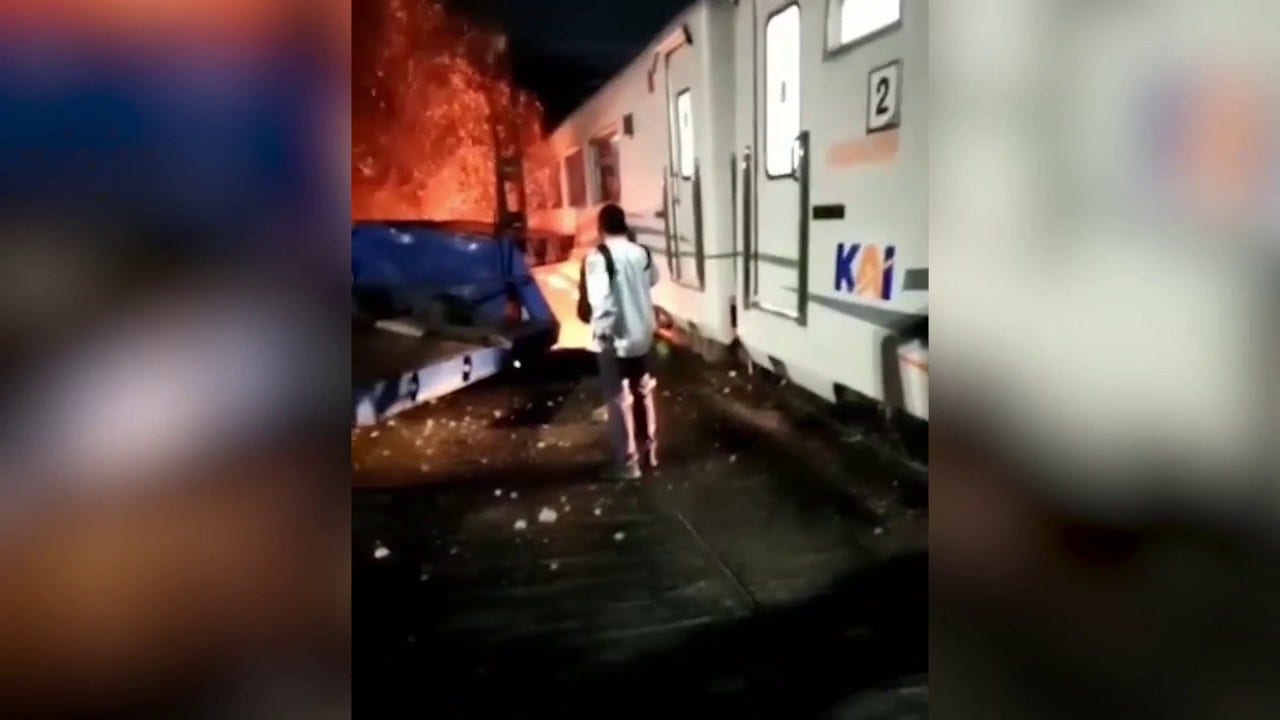 A passenger told local outlet Kompas that they heard several passengers hit their heads when the crash occurred. The passengers had to wait for further information, and hours after the incident did not know if they could complete their eastbound journey. 
CLICK HERE TO GET THE FOX NEWS APP 
The accident also caused hours of traffic delays.