Monday, July 17th, 2023
Chicago group brings bicycle enthusiasts here
By Abigail Miller
Photo by Paige Sutter/The Daily Standard
NEW BREMEN – Rain didn't stop a day of sightseeing and bike riding on Saturday at the Bicycle Museum of America.
Local adult service provider Breaking the Labels and Chicago-based adult service provider Envision Unlimited teamed up to offer about 30 individuals a trip to the museum. Due to rain, the bike ride was moved to the Crown Pavilion nearby.
Envision Unlimited's summer program, Summer Cycling 2023, led the group to Ohio, said Marty Kenahan, senior vice president of donor engagement.
The cycling program features a range of different cycling experiences around the Chicago area from May to September. The group's three-day trip to Ohio was its farthest trip yet.
The group arrived in Ohio on Thursday night. In addition to the museum trip and a bike ride, the group of 15 from Chicago tried Skyline Chili, and had plans to visit Bill's Donuts of Centerville.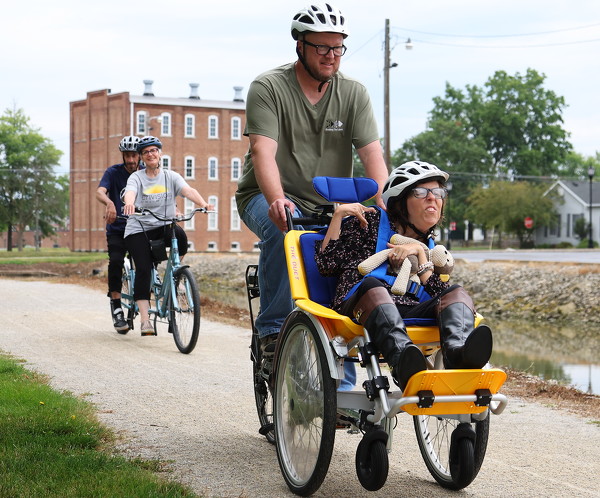 Photo by Paige Sutter/The Daily Standard
"Our members, when they need to improve their health, raise their physical fitness, this is part of what this (cycling program) is," Marty said. "It's also a way to involve them in the community."
Kenahan knew staff at Crown Equipment's Chicago location, which led the cycling program to the Crown-owned Bicycle Museum of America in New Bremen.
The museum was started by James Dicke II, head of the family-owned forklift manufacturer Crown Equipment Corp., after he bought more than 150 bicycles and memorabilia at a Schwinn Bicycle Company auction for about $500,000 in 1997, according to newspaper reports. Dicke continues to financially support the museum, which is housed in the former Hotel Central.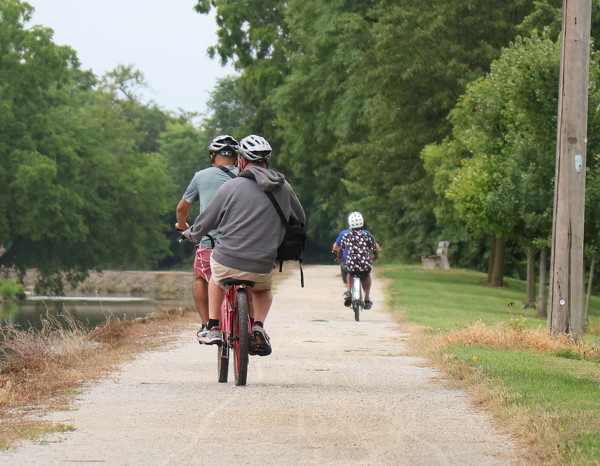 Photo by Paige Sutter/The Daily Standard
Prior to the group's road trip to Ohio, Kenahan reached out to Breaking the Labels of Celina to join forces for the event.
Breaking the Labels was created in 2019 and serves adults 20-80. It offers individuals of all abilities a variety of events, including museum trips, life and social skills workshops, media skills workshops and volunteering.
"I serve individuals from Auglaize and Mercer (counties), and we provide different programs and stuff for them," CEO Monica McKinney said. "We're very active out in the community."
Kenahan invited McKinney's group to join in the bicycle trip.
McKinney said the trip and all-ability events like it are rare in the community.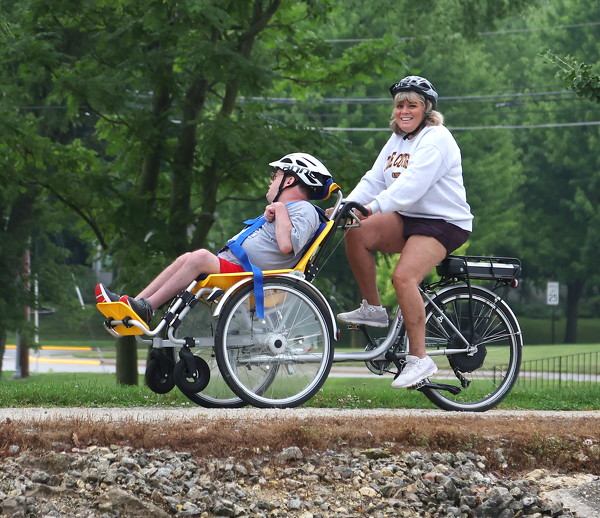 Photo by Paige Sutter/The Daily Standard
"This field actually gets ignored a lot," she said. "This (museum trip) is actually something that is lacking, because a lot of individuals love being outside, and they don't have access or the options, or the financing is not there. A majority are fixed income, they only get what the state gives them, and there's no way for them to actually enjoy something."
She added that it was phenomenal to hear from Kenahan, and that a community-driven company like Envision exists.
"Look at the parks we have around here. To be able to offer something for them to be able to enjoy it, that's amazing," she said.
Envision Unlimited's summer cycling program will continue its community rides through the summer, Kenahan said.

"When our cycling team started, we had five members," she said."But then we got other members of our community involved, and we filled a team of 100 people in the last big drive we did. We're shooting for around 225-250 riders this year."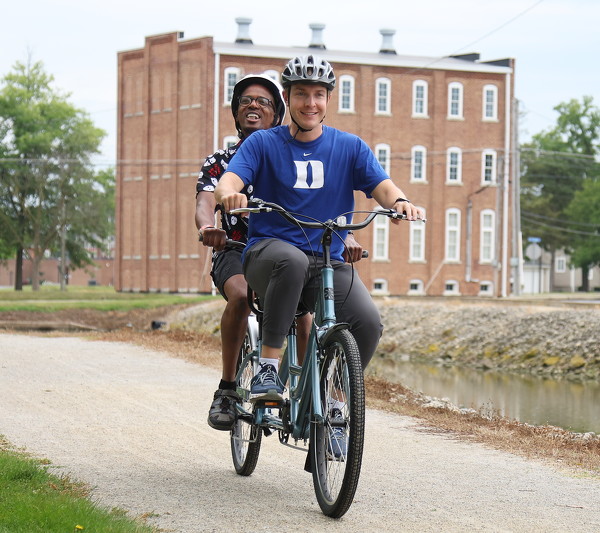 Photo by Paige Sutter/The Daily Standard