Calvin and Karen Caruso are worried a new GO Car Wash planned for the site of a former funeral home in Clarence is going to burst their business bubble.
The Carusos have owned and operated Bubble Boy Car Wash for 17 years. They argue there is no need for another car wash to open just 100 feet or so from them.
After nearly two years of review, the project got final approval in May, and demolition at the site along busy Transit Road started late last week.
The couple can't predict whether GO will drive them out of business but, Karen Caruso said in an interview, "I think that's their intention."
Delta Sonic, long the area's major car wash operator with full-service locations boasting gas and retail sales, has seen some new developments run into opposition from neighbors.
But the expansion of Rochester-based Royal Car Wash – later taken over by GO – and other companies into Buffalo Niagara has sparked more community conflict, some covered in the local Bee Newspapers.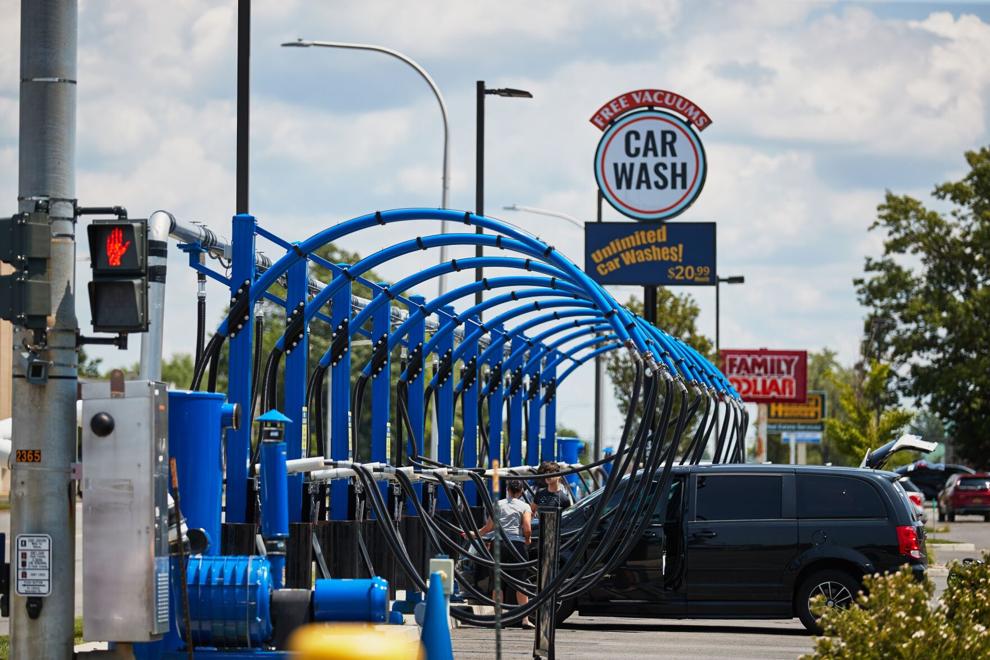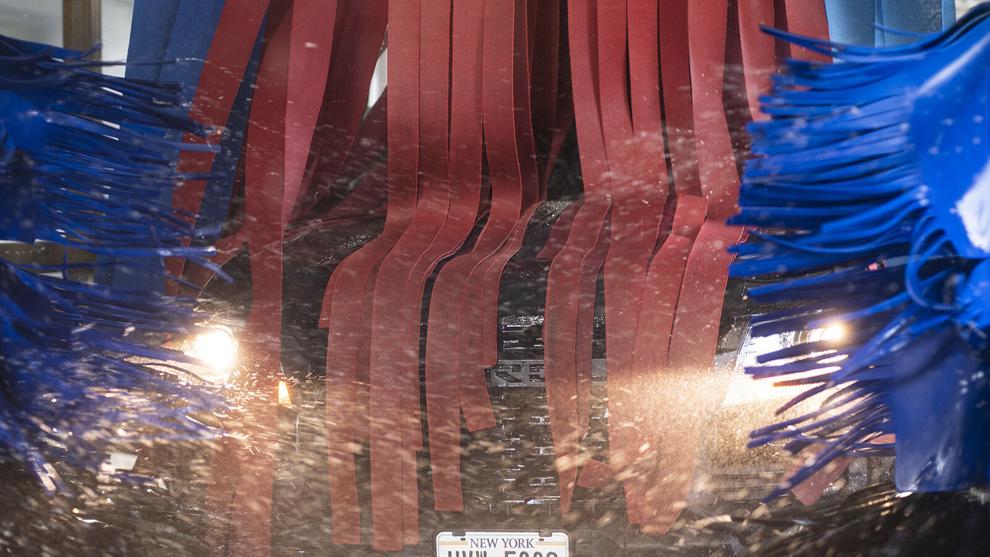 Calvin Caruso was shocked to receive phone calls recently from larger out-of-state car wash operators inquiring whether he'd be interested in selling his Bubble Boy Car Wash on Transit Road.
Residents have complained about traffic, noise, water and cleaning solution runoff and other potential harmful effects.
During municipal meetings, company representatives have defended their operations and said they strive to be good neighbors.
"I think, obviously, the municipalities have noticed an increase in the number of car washes in the area. So the scrutiny has certainly increased from a municipal standpoint," said Anthony Daniele, a vice president with the Daniele Family Cos., which develops new car wash locations for GO to operate.
Some local governments have taken to heart their constituents' concerns, scrubbing planned developments and even changing their zoning codes to limit where the businesses can go.
"We want people to invest in West Seneca," Supervisor Gary Dickson said, within reasonable limits meant to protect the interests of the town and its residents.
Here's how the car wash clashes played out recently in three Buffalo suburbs.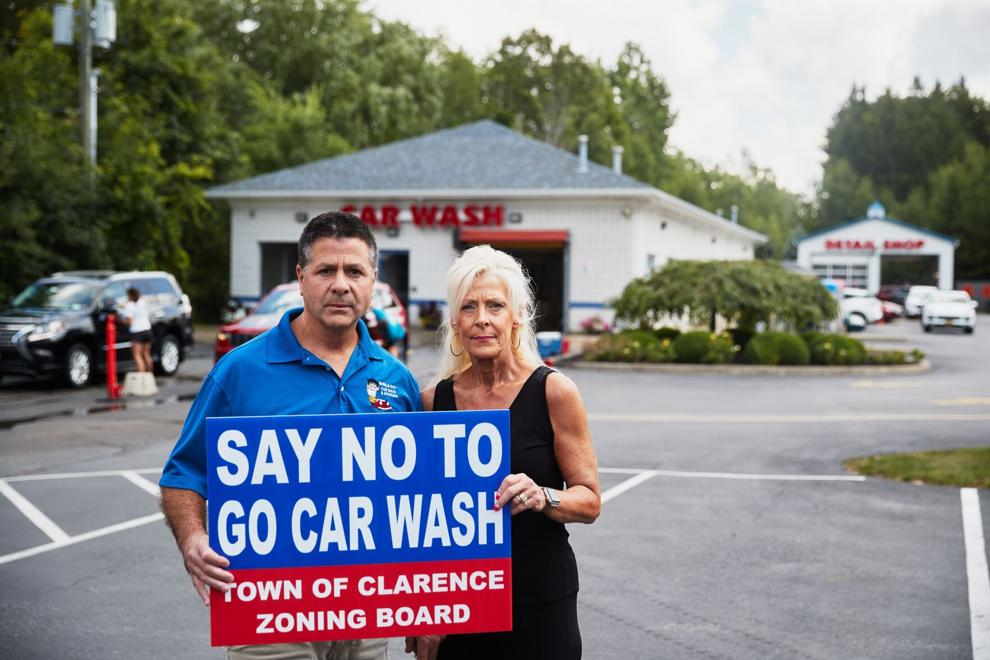 The town Planning Board in July 2021 started reviewing the Royal Car Wash proposed for 6685 Transit Road, the former Urban Brothers Funeral Home, two parcels south of the Bubble Boy Car Wash and detailing shop.
A car wash so close threatens their business, which started with three employees and now has 28, said Calvin Caruso, who recalled laughing when he learned of the plan.
"I go, 'No way in hell the Town of Clarence would allow that,' " he said. "That's the dumbest thing I've ever heard. It's just stupid. You don't put your car washes 100 feet apart."
Neighbors complained at Planning Board and Town Board meetings that this section of Transit, which briefly narrows to one lane in each direction, already is too busy.
"I hear at least one accident a month. At least," said Charlie Reid, owner of Picket Fence and Exteriors, which sits between the Bubble Boy and funeral home sites.
Clarence officials noted the state has jurisdiction over Transit Road. The developer produced a traffic impact study, as required, that found the car wash would not significantly add to traffic, though some neighbors questioned how the study was conducted.
The town couldn't weigh the competitive effects of the new car wash on existing businesses, said Jon Bleuer, Clarence's director of community development, who said the project was subject to the town's "robust, standard process" of review.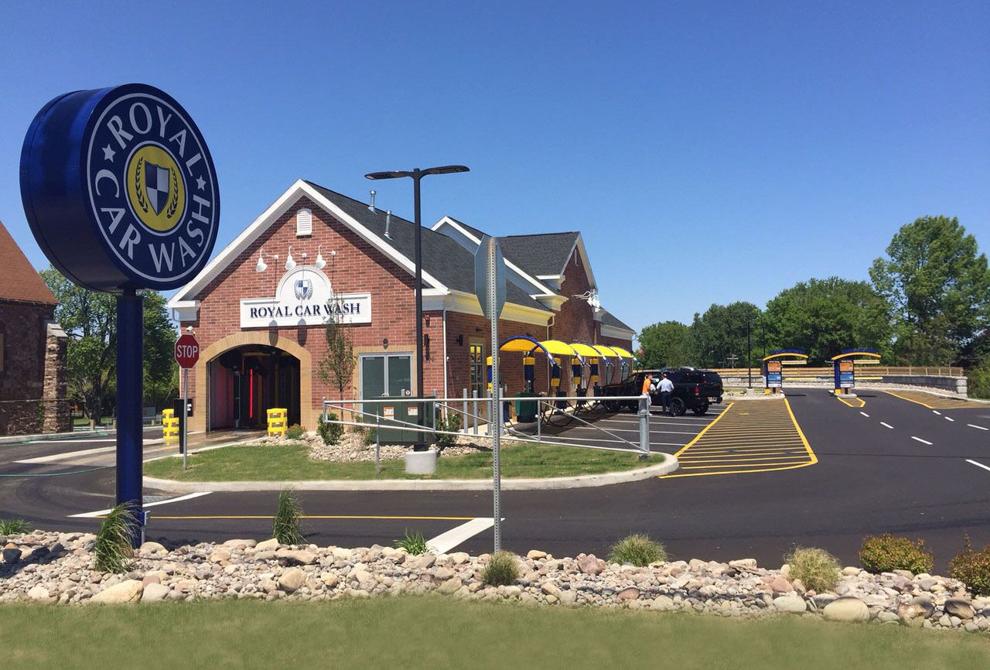 Danny Daniele fondly remembers rolling through Delta Sonic car washes as a kid – him in the backseat, his parents in the front. Today, he's driving forward with his own string of car washes that put him in direct competition with Delta Sonic in Rochester and, soon, in Buffalo. Royal Car Wash will construct its first local car wash on vacant
The Carusos remain bitter. They said they believe town officials weren't transparent and Clarence Supervisor Patrick Casilio didn't do enough to distance himself from the review process given his conflict of interest.
"It was already a done deal – because of him," Karen Caruso said.
Casilio said he recused himself as of November 2021 because his family business, Casilio Cos., had the contract to construct the Royal Car Wash on Union Road in West Seneca. The company last month was hired to build the Clarence car wash.
Whenever the matter came before the Town Board he went to sit in the audience. He did not attend meetings of the Planning Board, which led the review process and "is a whole, separate entity," Casilio said.
Daniele said most of the opposition he heard from residents at town meetings was stirred up by the Carusos.
"I would say 85 to 90 percent of them specifically got up and said, 'We don't need another car wash. We like the car wash next door. The car wash next door asked us to come out and support them,' " Daniele said.
Daniele said the new GO car wash will compete with Bubble Boy but, if customers request a service GO doesn't offer, employees will send them to the Carusos.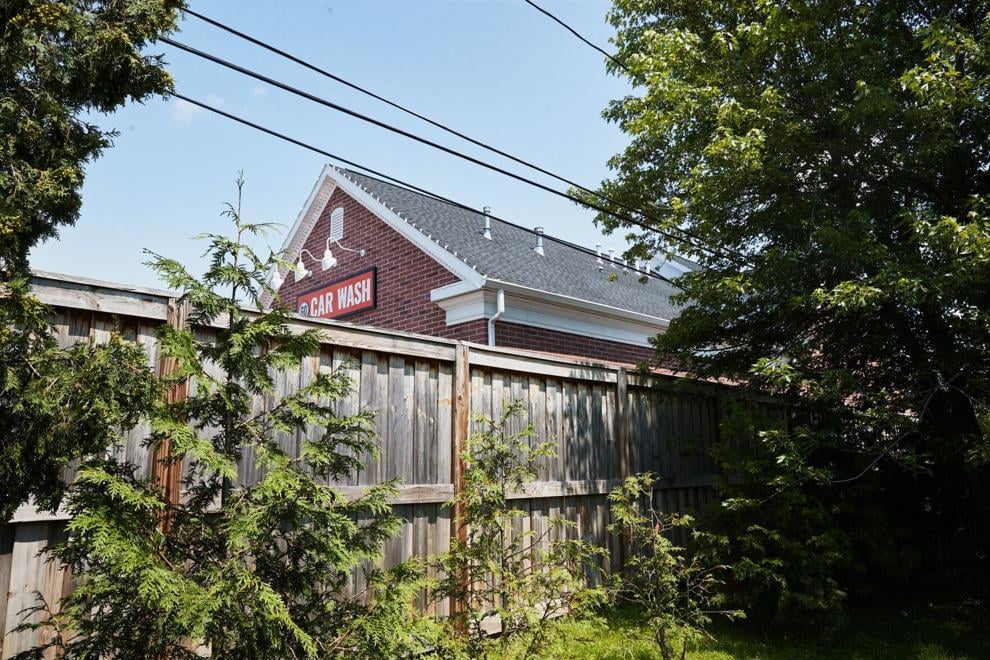 Town officials in 2019 approved a Royal Car Wash at 2355 Sheridan Drive.
The business, now a GO Car Wash, opened in January 2020 just east of the town's Rails to Trails pedestrian walkway between Caputi's Sheridan Pub and a Family Dollar.
The backyards of homes on Woodland Drive meet the rear of the car wash. Neighbors say they have dealt with loud noise, smell from cleaning products and spray from pre-washing that splashes onto their properties, making it all-but-impossible to enjoy their yards.
In interviews and at public meetings they said the car wash's owners and town officials haven't responded to their concerns.
"This is just a nightmare," said one neighbor, speaking on condition of anonymity for fear of retaliation.
Royal and Daniele misled town planners when they promised pre-washing would be done inside the car wash tunnel, said Tonawanda Supervisor Joseph Emminger, when it regularly takes place outdoors.
Because the town didn't require indoor pre-washing in the site plan, he said, it has no authority to force the company to stop.
"The neighbors have been asking the town to do something but our hands are tied on that," the supervisor said. "We can't, because we took him for his word."
It's also difficult to mitigate noise coming from the business.
Daniele said the company has tried to act responsibly. On Sheridan Drive, for example, he said it constructed an 8-foot-high fence along the rear of the property line, installed quieter dryers and used soap without artificial scents.
"Nobody wants it in their backyard. But, unfortunately, there's commercially zoned areas. And if you choose to live near them, it's going to be loud and it's going to smell," Daniele said, noting that is the case with restaurants and other businesses along Sheridan.
Residents near 2436 Niagara Falls Blvd., at Forbes Avenue, offered their own objections when a proposed GO car wash was under review in late 2022. Forbes resident Alan Plath on Dec. 5 told Town Board members he had a petition with 130 signatures in opposition, meeting minutes show.
Two days later, the town Planning Board recommended denying the car wash a special use permit.
Planning Director James Hartz said the issues on Sheridan influenced the board's vote on the Niagara Falls Boulevard proposal.
"We learned our lesson," Emminger said this week.
Daniele said the company withdrew this request to try to preserve a good working relationship with Tonawanda officials.
GO has two car washes in the town.
One is at 1343 Union Road, across from West Seneca Town Park. It's just south of a site at Union and Center roads where Royal had initially proposed constructing a car wash.
When neighbors objected, Royal reached a deal with the owner of 1343 Union, who had already received permission for a car wash, to buy that property.
GO also has a car wash at 3400 Transit Road, at Clinton Street. The company last year sought to open a third location, at Transit Road and Seneca Street, two miles to the south.
The Town Board in March voted to deny a special use permit for the project. Dickson said potential traffic problems, the abundance of car washes nearby and worries about what would happen if the business closed drove the decision.
"We feel the reasons we rejected it are defensible," the supervisor said.
As an example, he pointed to the former Boller's Car Wash, across the street from 3400 Transit, which closed about a decade ago and has remained unused.
"You're stuck with a building that is really not reusable and is an eyesore," Dickson said.
Further, the Town Board last month updated its zoning code to require any future car wash location be at least 500 feet from a residence and 1,000 feet from another car wash. It's modeled after language in the Hamburg town zoning code, he said.
Daniele said the town's rationale was "arbitrary and capricious" and, if the company chose to force the question in court it would win. But, he said, they don't want to force their way into this location.
"The town," he said, "historically, has been good to us and fair."