Stellantis, the parent company of 16 brands including Alfa Romeo, Chrysler, Dodge, Jeep, Maserati, and a lot more, recently revealed details about its new STLA Medium Electric Vehicle platform. This news comes on the back of an announcement made two years about its plans to introduce four global electric vehicle platforms: STLA Small, Medium Large, and Frame designations.
The Medium electric vehicle platform is what's been further clarified, and with what Stellantis has planned, there are plenty of reasons why this could very well impact your electric car buying decision in the near future.
What Stellantis Is Promising With The Medium EV Platform
With the Medium electric vehicle platform, Stellantis believes that this is something that's designed to meet customers' expectations on the thing that will matter most to them: range. It claims that this platform will have a best-in-class range of more than 435 miles. In addition to that, it also believes that it has innovative solutions to bring down charging time, drive up performance, efficiency, affordability and driving pleasure, too.
"What we see today is the product of just over two years of no-compromise innovation to deliver clean, safe and affordable mobility, supported by our $33 billion investment in electrification and software through 2025," said Carlos Tavares, Stellantis CEO. "The STLA Medium platform demonstrates the power of the global Stellantis technical community, delivering products that are hyper-focused on our customers and rewriting long-held assumptions of transportation as we drive for carbon net zero by 2038."
The platform is designed keeping in mind a host of vehicles (important, considering Stellantis owns 16 brands) and propulsion configurations in what it calls the "heart of the market". What Stellantis is referring to is essentially the C- and D-segments, which accounted for a massive 35 million sales in 2022, which is nearly half the 78.5 million vehicles sold globally last year.
Stellantis is wasting no time in rolling out this platform. It claims that up to two million vehicles per year can be built on the STLA Medium platform in several plants across the world, starting in Europe in 2023.
Additionally, what the entire STLA platform family, not just the Medium, promises is a degree of future-proofing. All the platforms are modular and inherently flexible in wheelbase, width, overhang, ride height, and suspension design. The flexibility will also enable it to fit into all sorts of propulsion, be it front-drive, rear-drive, all-wheel drive and multi-energy, all covered by a family of three scalable electric drive modules.
Keeping in mind advancements in battery technology, the platforms are also designed with provisions for future battery chemistries, including nickel- and cobalt-free and solid-state batteries.
RELATED: Why Solid State Batteries Will Change EVs For The Future
The Specifications Behind The Medium Platform

As mentioned earlier, the Medium platform is meant to be modular, so it can have varying levels of differentiation for application on many vehicles. To that effect, the Medium platform can be specified to wheelbases that range from about 106 inches to 114 inches.
It can also be equipped for a car with front-wheel drive, meaning a single electric motor on the front axle, similarly for a rear-drive setup and even an all-wheel drive setup, with electric motors on both axles.
Power figures will range between 214 horsepower and 382 horsepower, according to Stellantis. Another target for the platform is to offer vehicles a ground clearance of more than 8 inches "to ensure offroad capability and performance", and support wheels up to 29.5 inches in diameter, which is "a key attribute for the platform design".
As for battery sizes, there will be two to pick from. However, Stellantis only revealed details about the larger 98 kWh battery that is expected to return up to 435 miles of range per charge, according to the WLTP cycle.
It did mention that the smaller battery is expected to provide about 310 miles of range (WLTP-estimated, again). Their claim is that the energy efficiency of the new platform is expected to be best-in-class, at 14 kWh per 62 miles or 225 Wh/mile.
The Medium platform's electrical architecture will use a 400-volt system, which is down on some of the latest EVs that feature a more powerful 800-volt system. The thinking behind this is to keep the upcoming electric vehicle models affordable, according to Tavares.
At the same time, he didn't rule out an introduction of the 800-volt system in the future. Nevertheless, Stellantis claims that this will enable the battery to charge from 20% to 80% in 27 minutes using a DC fast charger. This is, admittedly, not the fastest charge time we've seen so far, but far from being the slowest, either.
RELATED: This Is The Fastest Charging Electric Car Of 2022
Where We Could See The STLA Medium Platform Implemented And When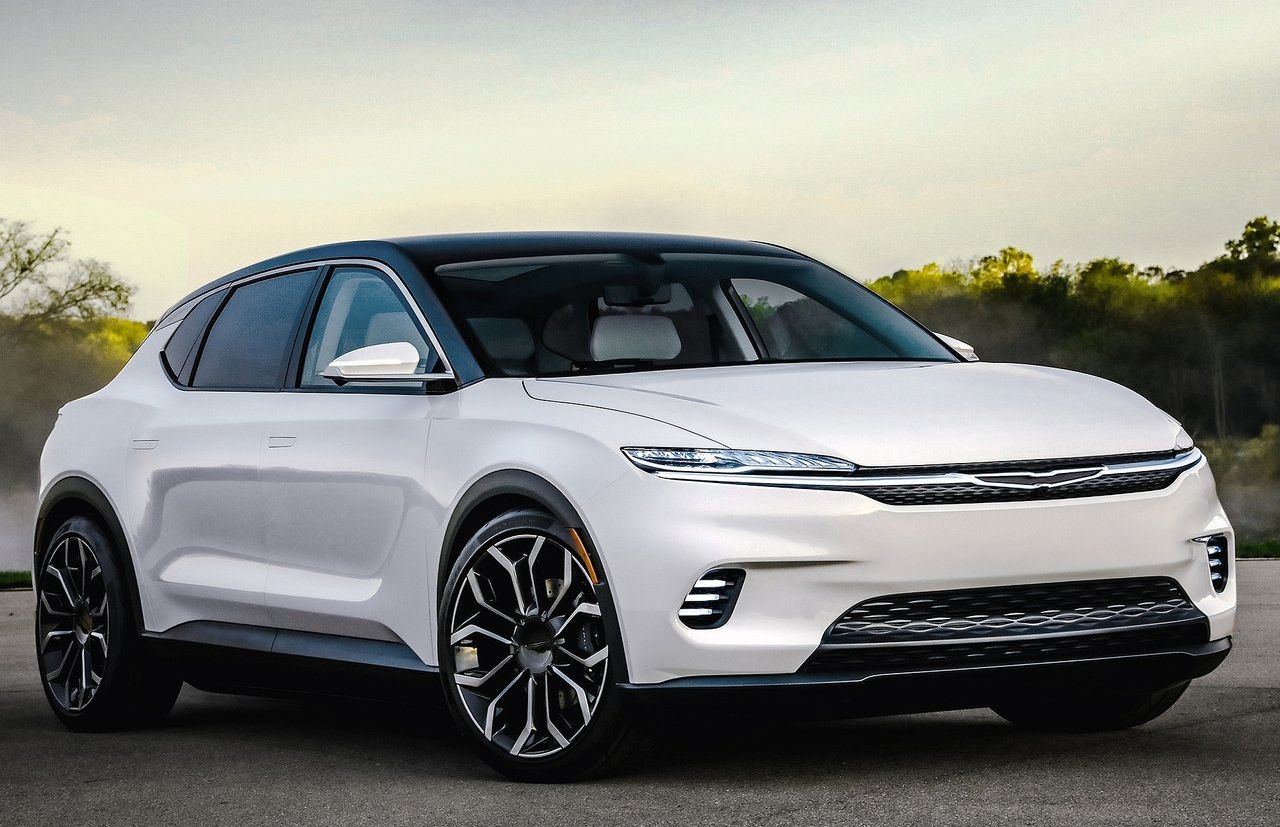 As to what vehicles will benefit from the STLA Medium platform first, the next-generation Peugeot 3008 should be the first recipient. That, however, is only sold overseas. The first United States model should be a Chrysler. When it could arrive is another unanswered question, but a wait of 2-3 years would be a reasonable estimate.
A while back, the Chrysler Airflow concept teased what this new electric vehicle might look like, but a lot will have changed between then and when the time comes for the production version.
The STLA Medium platform is a big step for Stellantis if it is to achieve its target of 100% of its European passenger car sales and 50% of its United States passenger car and light-duty truck sales to be battery-electric vehicles by 2030.
RELATED: How New Battery Electric Vehicles Impact The Oil Industry
The Stellantis BEV We're Really Looking Forward To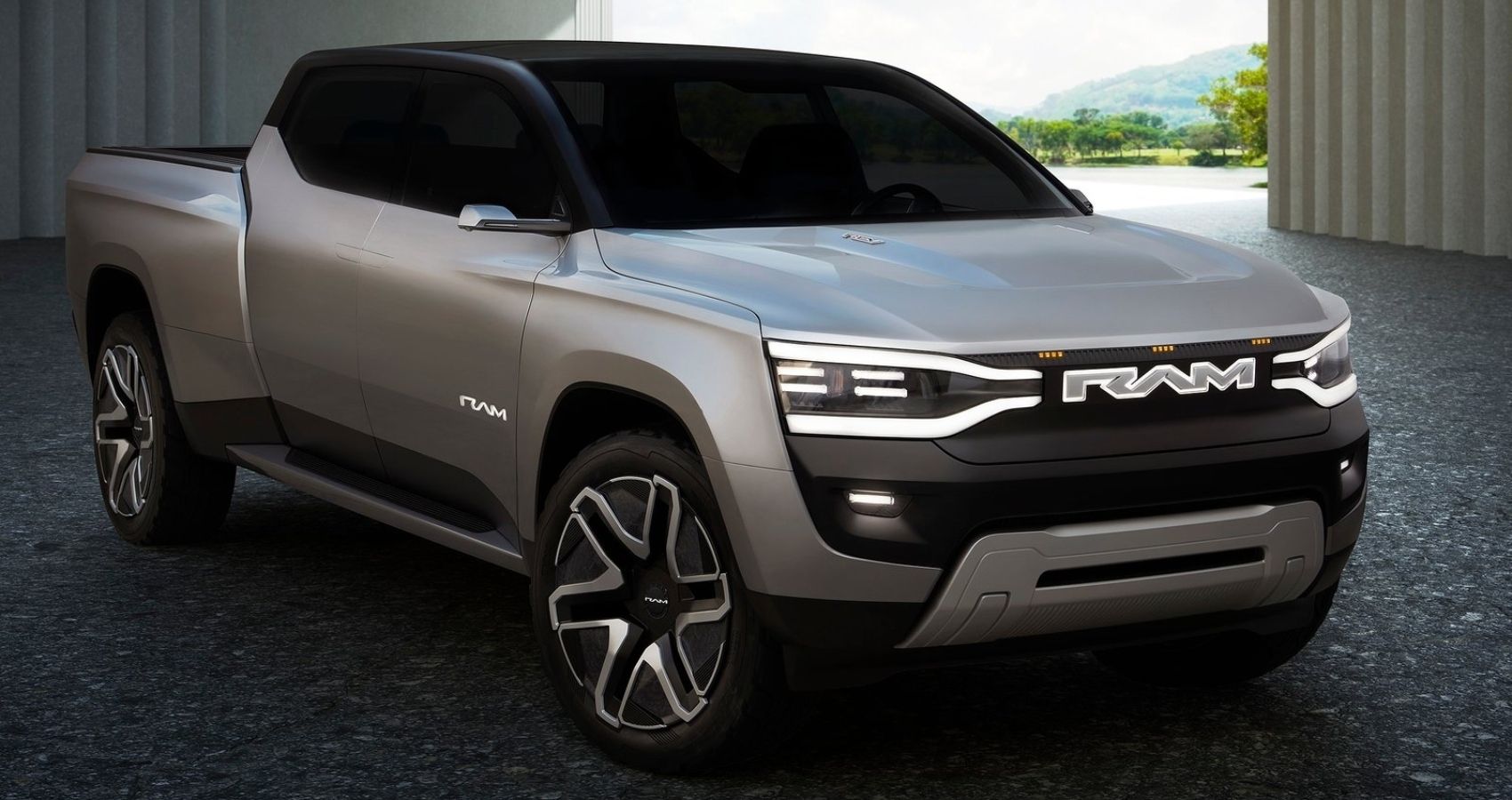 Earlier this year, Stellantis dropped news about the upcoming Ram battery electric light truck model: the 2025 RAM 1500 REV. It might be late to the party, but by the time deliveries begin late next year, the 1500 REV should come equipped with quite a few redeeming factors.
For a start, it should have a driving range of 500 miles, courtesy of a massive 229 kWh optional battery pack. The standard 168 kWh battery pack, meanwhile, will be good for a range of up to 350 miles. Moreover, RAM claims the 1500 REV will juice up to 110 miles within 10 minutes using an 800-volt DC fast charger at 350 kW. It's a tall claim, but it would definitely ease waiting times.
The biggest flex that the 1500 REV will have is its power output. It's expected to put out 654 horsepower and 620 lb-ft of torque using dual electric motors in an all-wheel-drive configuration. This, however, is most likely to be for the 168 kWh battery pack.
The larger 229 kWh should produce a lot more power, probably in the range of 800-1,000 horsepower, which will make it a formidable rival to the likes of the Rivian R1T and the GMC Hummer EV SUT.