Triumph Speed 400 First Ride Review: All Details
As Indians, we often have a unique approach when it comes to finding options or searching on Google. We strive to discover the best and most cost-effective choices available in the market. Whether it's finding a hotel for a vacation, a restaurant for a dinner outing, or a motorcycle that resonates with our desires, we always seek a balance between quality and affordability. The new Triumph Speed 400, with its appealing pricing, falls into a similar category. While it may not be within the reach of a large portion of Indian riders, it still manages to be affordable for a significant segment of buyers. However, affordability alone is not enough to convince us to make a purchase, as we ponder, "Sasta to Hai Par kya Achha Bhi Hai?" That is precisely what this story aims to delve into—exploring the Ride quality, Performance and value proposition of the Triumph Speed 400.
Triumph Speed 400 Looks:
Firstly, the design of the Speed 400 is a nod to the retro aesthetics. The circular LED headlamp adds a touch of modernity, while the teardrop-shaped fuel tank and single-piece seat evoke a classic charm. The bike's overall appearance is enhanced by the inclusion of bar-end mirrors, a single upswept exhaust and the inclusion of 17-inch alloy wheels compliments the bike's overall proportion, enhancing its aesthetic appeal. The Speed 400 motorcycle boasts a comprehensive range of features, making it a well-equipped option in its segment. It is equipped with USD forks and a rear monoshock, providing a balanced suspension setup.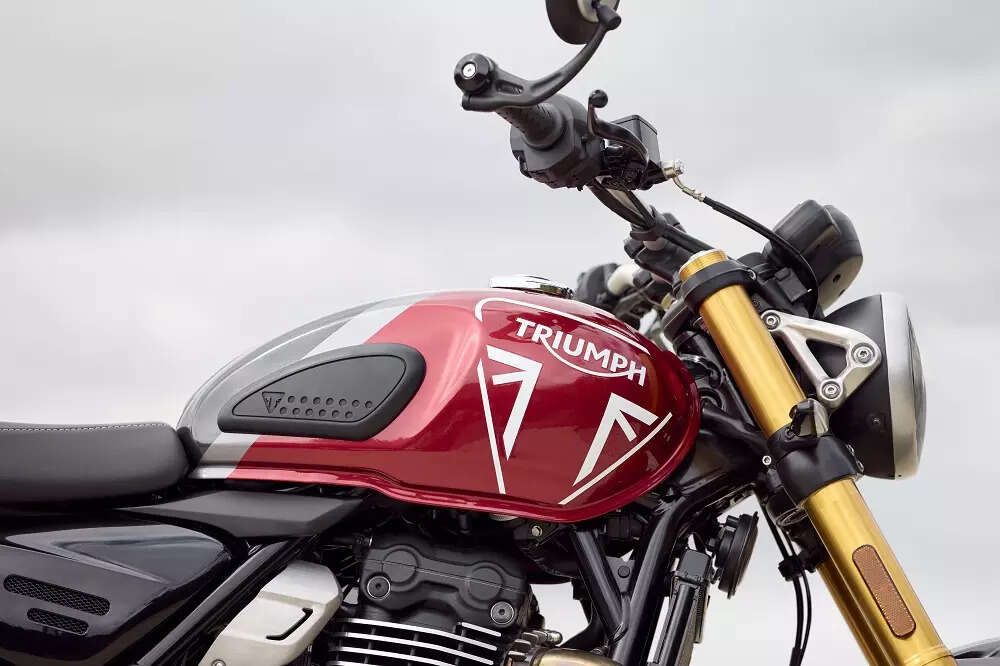 The bike features a semi-digital instrument cluster, disc brakes at both ends, all supported by dual-channel ABS for enhanced safety. Other notable features include traction control, ride-by-wire technology, a slipper clutch, an anti-theft immobilizer, and a USB charger. While the ABS on the Speed 400 is non-switchable, the Scrambler 400X offers the advantage of switchable ABS.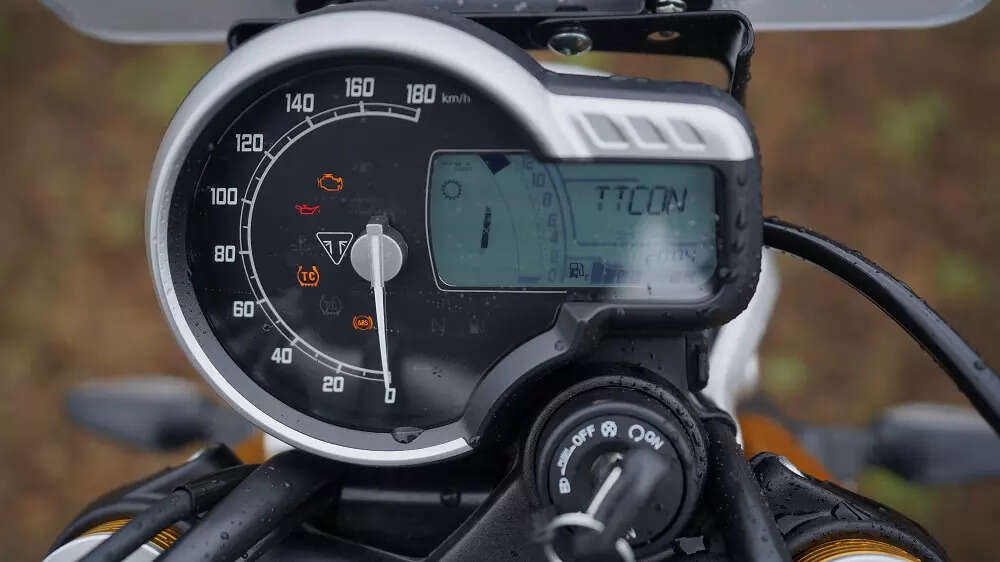 The design of the Speed 400 showcases all the quintessential DNA that riders associate with Triumph. While i or some of you may argue that certain features could have been included, one aspect where I found no room for criticism is the impeccable fit and finish of the bike. It truly sets a new standard within its segment. From the front to the rear, every detail exudes top-notch quality, demonstrating Triumph's unwavering commitment to maintaining their brand's DNA without compromising on excellence.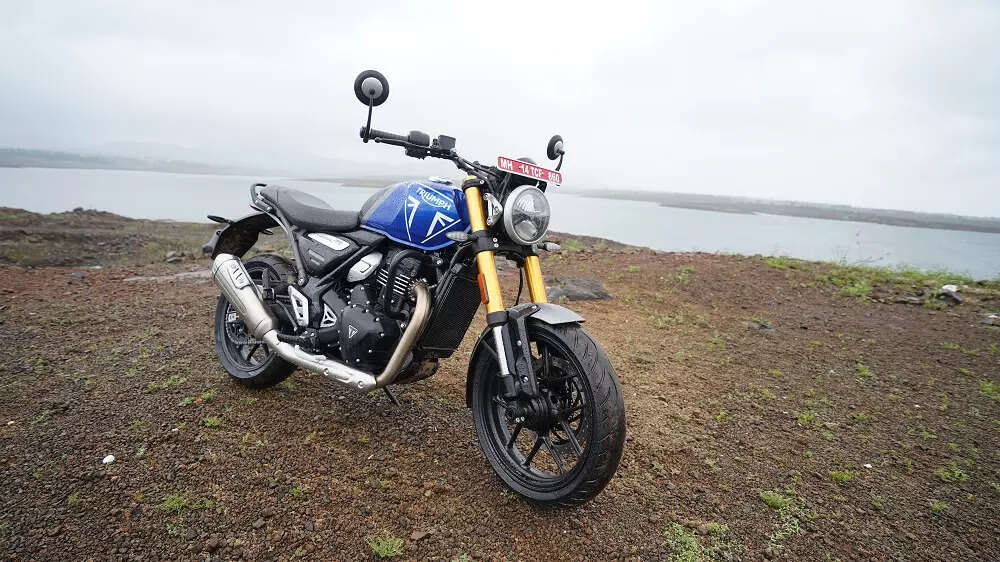 Triumph Speed 400 Engine & Performance
The Bajaj-Triumph Speed 400 is equipped with a brand-new engine that brings a fresh level of performance to the table. The bike is powered by an entirely new fuel-injected and liquid-cooled 398cc single-cylinder four-valve engine. This engine offers maximum power output of 39.4 bhp and a peak torque of 37.5 Nm and it's paired with a six-speed gearbox.
Moving on to the performance, ride quality, and handling of the Speed 400, I had the opportunity to test ride the bike both on a track and in real-world conditions. While Triumph acknowledges that this bike is not specifically designed for track use, it was the only available open space to assess its overall capabilities. During the track test, despite not pushing the bike to its limits due to wet conditions, I managed to reach a top speed of 160 kmph on the straights and this figure clearly demonstrates the capabilities of the Speed 400's engine.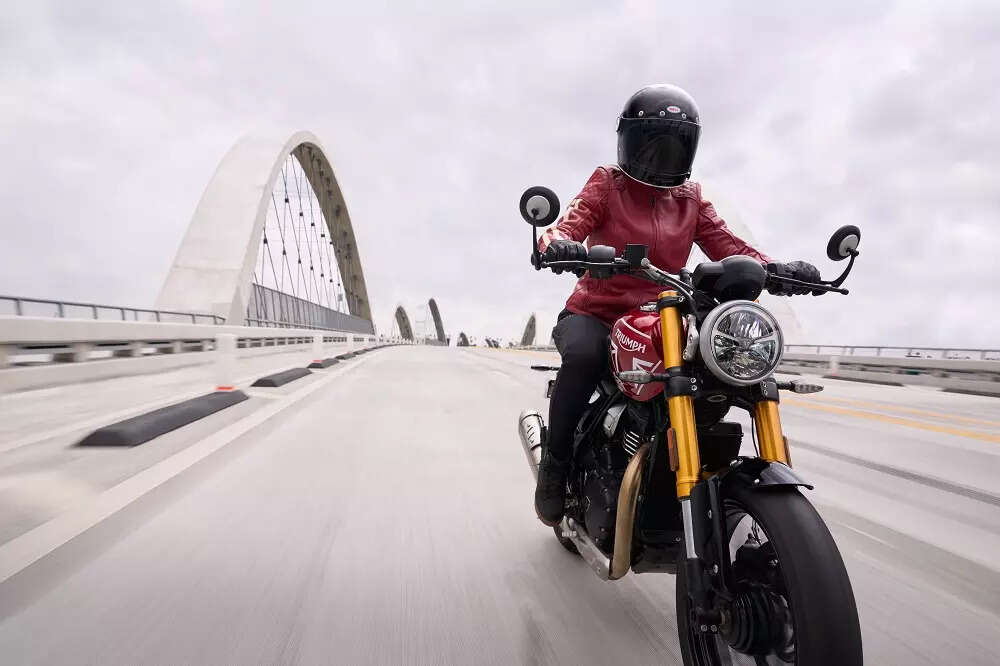 Apart from the track, I also rode the bike for approximately four hours on the roads of Pune. This allowed me to evaluate its performance under real-world conditions, including both wet and dry surfaces because of rain in some areas. The bike exhibited impressive performance and instilled confidence right from the start. While the initial torque may not match the KTM Duke 390 on paper or in terms of power, it still offers an exhilarating experience, considering the significant price advantage over the Duke 390. Moreover, the Speed 400's mid-range power delivery pleasantly surprised me, ensuring enjoyable rides even during longer journeys.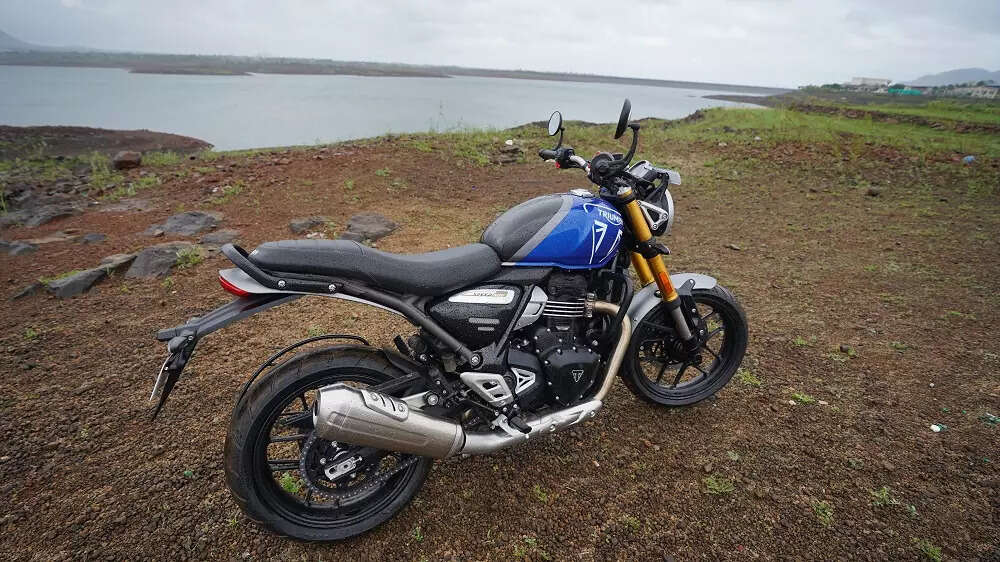 The suspension setup worked well, providing a comfortable and smooth ride, complemented by a well-cushioned seat. The brake setup, equipped with dual-channel ABS, performed admirably in both wet and dry conditions, further enhancing rider confidence. However, I did notice vibrations in the seat, which persisted even at speeds of 80 kmph. This could potentially become irritating during extended rides.
Overall, the performance of the Speed 400 did not disappoint me. It showcased its capabilities on the track while also delivering an impressive real-world performance. With its value proposition, commendable mid-range power, well balanced suspension, and reliable braking, the Speed 400 proved to be a satisfying ride experience.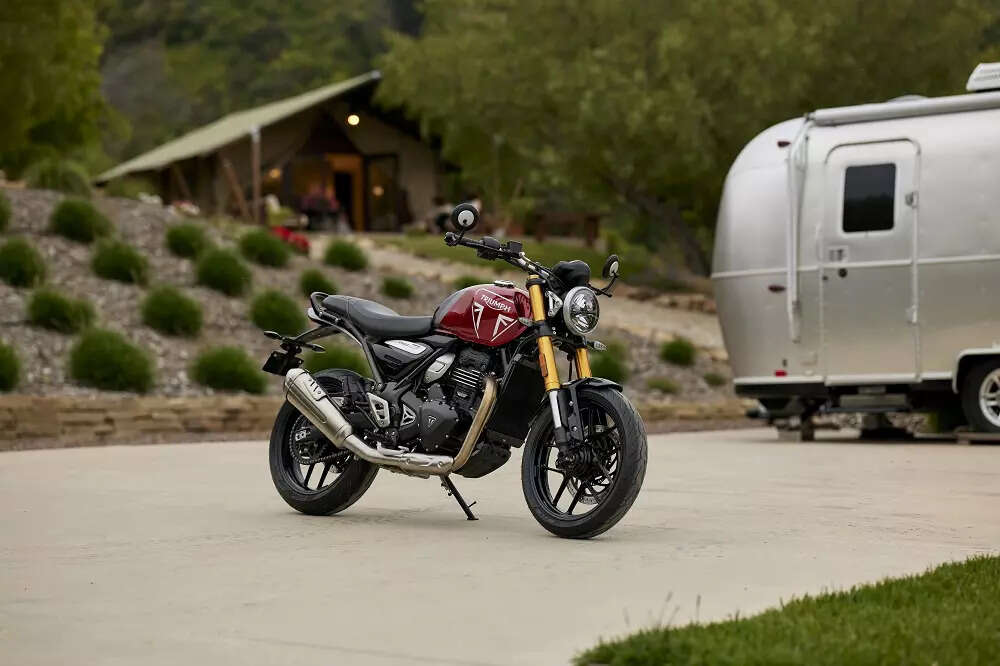 Triumph Speed 400 Price
There is no denying the surprise we felt when Bajaj-Triumph announced the pricing for the Speed 400. At an introductory price of 2.23 lakh (ex-showroom) for the first ten thousand customers and 2.33 lakh (ex-showroom) for subsequent buyers, the affordability of the bike is remarkable. There was some initial confusion regarding the on-road price, but that has now been officially clarified, standing at 2.68 lakh. This pricing makes the Speed 400 an enticing and appealing package overall.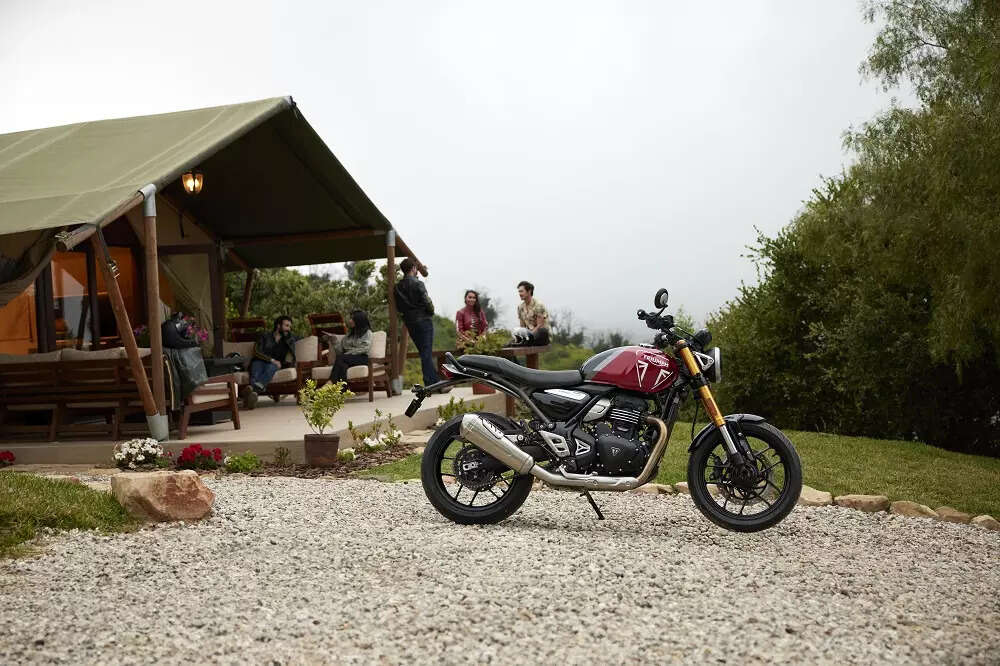 Triumph Speed 400 First Ride: Verdict
In a segment long dominated by Royal Enfield, the Speed 400 shows promising potential as a worthy competitor. Bajaj-Triumph now faces the challenge of expanding the accessibility of this bike to a broader range of buyers. Currently, Triumph has approximately 15 dealerships in India, but they have made a commitment to expand their network to around 100 dealerships. The crucial factor lies in fulfilling the promises made regarding after-sales service, as long-term satisfaction depends on meeting customer needs. Only when these commitments are fulfilled and customer expectations are met can the Triumph Speed 400 truly emerge as a strong contender to challenge Royal Enfield's dominance in this segment.