Sebastian Vettel retired from F1 at the end of 2022 and is "happy" to see Fernando Alonso succeed at Aston Martin; watch all sessions from the Hungarian GP live on Sky Sports F1; Lights out on Sunday at 2pm; F1 Juniors will be live on Sky Showcase and Sky Sports Mix
Last Updated: 19/07/23 6:19pm
The F1 Juniors interview Sebastian Vettel ahead of the four-time World Champion driving Ayrton Senna's old McLaren F1 car

The F1 Juniors interview Sebastian Vettel ahead of the four-time World Champion driving Ayrton Senna's old McLaren F1 car
Sebastian Vettel has revealed he has "naturally" thought about competing for Aston Martin this year after their big improvement from 2022.
Vettel retired from F1 at the end of last season, where Aston Martin finished seventh in the constructors' championship. However, the Silverstone-based team have made the biggest improvement of the field and are just 22 points behind Mercedes ahead of this weekend's Hungarian Grand Prix, live on Sky Sports.
Fernando Alonso has taken six podiums and has been Red Bull's closest challenger for the majority of the season, with the Spaniard targeting a victory at some point in 2023.
Vettel discussed his mentality post-F1 with the Sky F1 Juniors, who will present and commentate Sunday's race in Budapest on Sky Showcase and Sky Sports Mix.
The young recruits will get the chance to interview some of the sport's biggest names and will present alongside 2016 F1 world champion Nico Rosberg and former NASCAR and IndyCar racer Danica Patrick.
"Naturally the thought has crossed my mind 'this would have been the car I raced in if I continued'. The bottom line is I thought so much about my decision and what I want to do next, even though I don't know exactly what I will do next. I'm still figuring that out," said Vettel.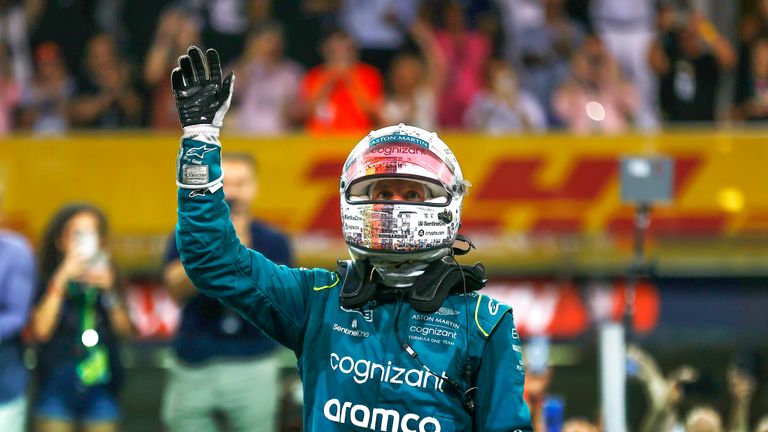 Former Head of Race Strategy at Aston Martin Bernie Collins describes what it was like working alongside Sebastian Vettel during their time at the team
"I'm happy for him [Alonso]. He's been around for a long time. He's had very good cars and cars that are maybe not so good, so I'm happy he's in a better car now again.
"Plus I worked with the team for the last two years and I'm really excited for them because they have a more competitive car and it's always more exciting when you challenge for big points and podiums."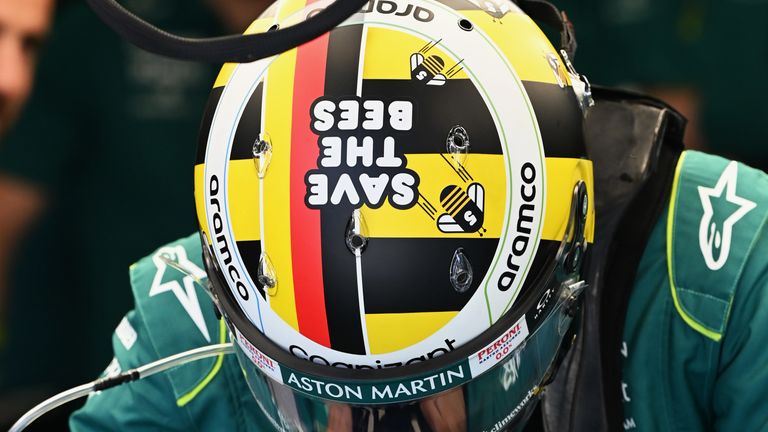 The four-time world champion continued: "I'm happy with it and happy as I can be now. Any racing driver or sportsperson, at some point it is time to do something else, even if it is your own choice like me, or through injury.
"Then you can look back at it in two ways – you can look back and say 'that was so nice, I wish I could go back'. Or you look forward and are excited about what's coming next."
The 151st Open – July 20 to 23 – LIVE on Sky Sports Golf
Fourth Men's Ashes Test – July 19 to 23 – LIVE on Sky Sports Cricket
Premier League Summer Series – from July 23 – LIVE on Sky Sports Premier League
Hungarian Grand Prix – July 21 to 23 – LIVE on Sky Sports F1
F1 Juniors: Hungarian GP – July 23 – LIVE on Sky Sports Mix
World Matchplay Darts – July 17 to 23 – LIVE on Sky Sports Action
Women's World Matchplay Darts – July 22 to 23 – LIVE on Sky Sports Action
IBF Lightweight Title Eliminator – July 23 – LIVE on Sky Sports Action
Enjoy live action from The Open, F1, The Ashes, Premier League and more with NOW
Vettel: Biofuels can act as bridge to electric cars
F1 plans to be Net Zero Carbon by 2030 and the championship is set to have a 100 per cent sustainable fuel from 2026, which will also be used by road cars. The current cars already run on 'E10' fuel – a blend of 90 per cent fuel and 10 per cent renewable ethanol.
Vettel has been increasingly outspoken on environmental issues across the world and explained to the F1 Juniors why biofuel is so important.
"Biofuels originate from crops, so what you grow on the field or waste you use, to make fuel out of it. Synthetic fuels or E-fuels are made artificially in a lab. That's what I'm using. The really exciting bit is, I love racing, and you can just pour the fuel in, use the same engine and car and run," he said.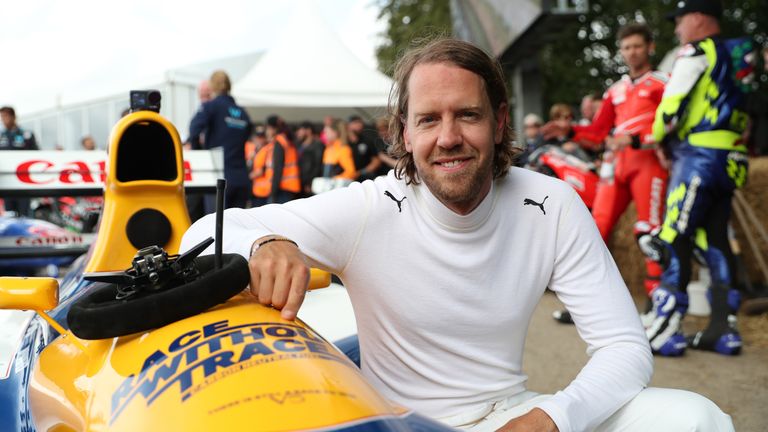 "It will run the same way, drive the same way and sound the same way. Arguably you lose a little bit of power but you won't see that from the outside. The adjustments you have to make are tiny. That's also part of the solution for ships or planes or cars that are already built.
"It would be unfair to get to your parents and say 'bin the car. Buy an electric car'. Electric cars are still expensive and what would you do with your old car?
"For the roads it looks like it will be electrified. Maybe there will be other solutions coming in. Maybe a solution like carbon neutral fuels or E-fuels as a sort of bridge technology, until everyone can afford an electric car, or an alternative.
"But for racing it would be a shame if it disappeared because it's a sport I loved and we all fell in love with. Therefore, it's good we have a solution to pour in fuel and continue what we do, providing the energy to make the fuels comes from renewable sources."
Sky Sports F1's live Hungarian GP schedule
Thursday July 20
2pm: Drivers' press conference
Friday July 21
8:55am: F3 Practice
10am: F2 Practice
12pm: Hungarian GP Practice One (session starts 12:30pm)
2pm: F3 Qualifying
2:45pm: F2 Qualifying
3:40pm: Hungarian GP Practice Two (session starts 4pm)
5:15pm: The F1 Show
Saturday July 22
8:45am: F3 Sprint
11:15am: Hungarian GP Practice Three (session starts 11:30am)
1:10pm: F2 Sprint
2:15pm: Hungarian GP Qualifying build-up (Sky Showcase)
3pm: HUNGARIAN GP QUALIFYING (Sky Showcase)
5pm: Ted's Qualifying Notebook
Sunday July 23
7:20am: F3 Feature Race
9am: F2 Feature Race
11am: Porsche Supercup
12:30pm: Grand Prix Sunday – Hungarian GP build-up
1:30pm: F1 Juniors: Hungarian Grand Prix (Sky Sports Mix and Sky Showcase)
2pm: The HUNGARIAN GRAND PRIX
4pm: Chequered Flag: British GP reaction
5pm: Ted's Notebook
Daniel Ricciardo's return and first F1 Juniors broadcast headline the Hungarian Grand Prix! Watch all the action live on Sky Sports F1 from July 21-23. Get Sky Sports