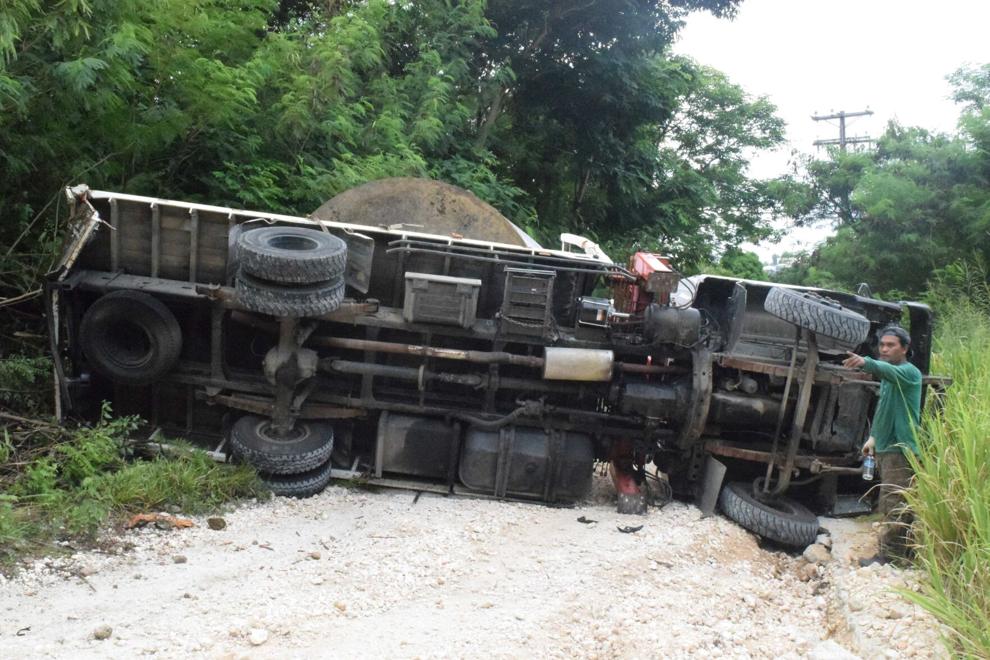 THE poor condition of Earhart Drive in Gualo Rai caused a boom truck to overturn on Friday.
Jong Hoo Lee, owner of SG Auto Shop in Garapan, was driving the boom truck he borrowed from Toshiba to transport a water tank to his residence when the accident happened around 2:30 p.m.
Lee was accompanied by two of his employees.
According to Lee's workers, Vicente Carolino and Remuel Maritano, when they reached the unpaved portion of the road while driving uphill, the boom truck skidded backwards causing their boss to lose control of the vehicle, which hit a big rock and turned over.
Carolino said none of them were injured in the incident.
Other motorists, for their part, could not leave the area because the boom truck was blocking the road.
It took the responding Department of Public Safety personnel and a private towing service firm several hours to remove the truck.
A resident who declined to be identified said it was not the first time a vehicle overturned in the area due to the poor condition of the road.