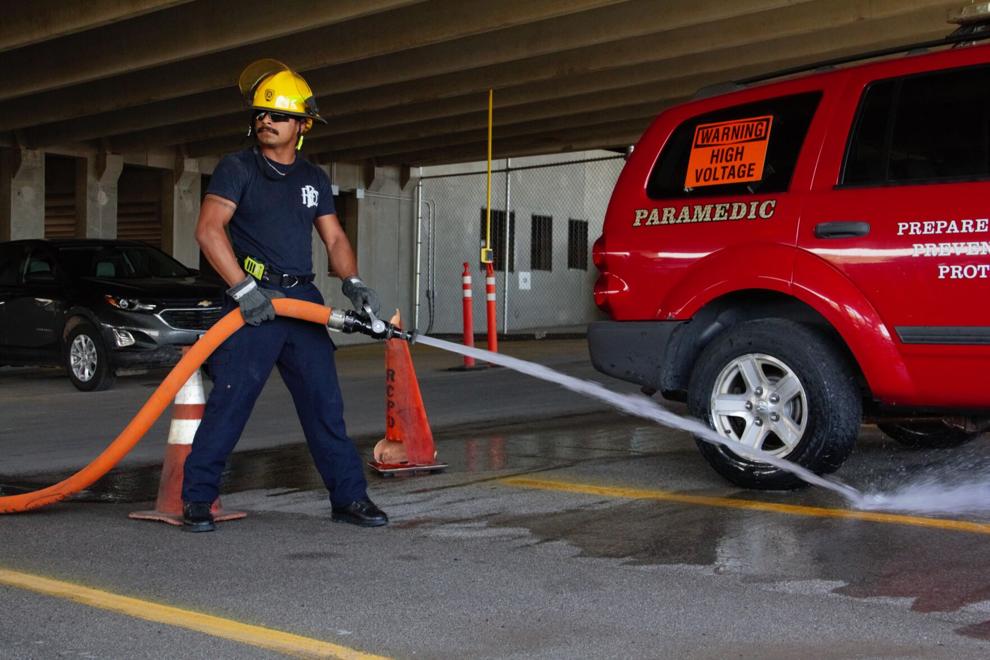 In heat reaching over 90 degrees Thursday afternoon, Rapid City firefighters hauled hose up to the fourth floor of the Pennington County parking garage and sprayed water on the underside of an SUV during training on how to extinguish electric vehicle fires. 
Although the SUV was gas powered and not on fire, the firefighters treated it as if it was an electric vehicle with a fire in its battery. 
There are about 2.4 million electric vehicles registered in the U.S., according to a 2022 U.S. Department of Energy count. California has the highest number — more than 900,000. 
South Dakota has the third least at 1,170. Wyoming and North Dakota are the only other two states with fewer electric vehicles. 
However, Rapid City Fire Department Operations Lt. Mark Raderschadt said the training is still important, so firefighters will know how to react when they do encounter an electric vehicle fire.
"We're just the next day away from it happening here. Lots of other fire companies have already had to deal with these," Raderschadt said.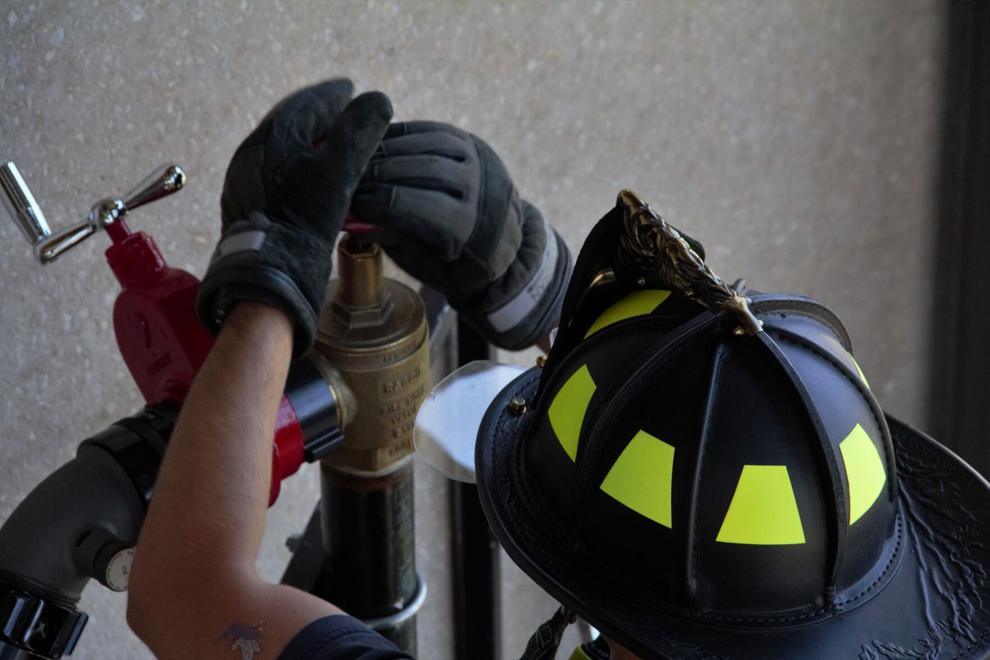 According to a June 21 New York Times article, electric vehicles caused over 100 fires and killed 13 people in the city so far this year. Those deaths originated from e-bike fires and electric scooters, which use the same type of batteries — lithium ion batteries — as electric cars. 
Training Section Lt. Roy Kottwitz said electric vehicle batteries are divided into individual cells like "1,000 matchsticks."
Those cells will start to have a heat runaway issue, and they just run away from one cell to the next, to the next," Raderschadt said. "You can have a pretty huge fire that's pretty hard to put out because they're protected with a big steel underplate so that they don't get damaged, but that also makes it very hard for us to get the water where it needs to go to cool them."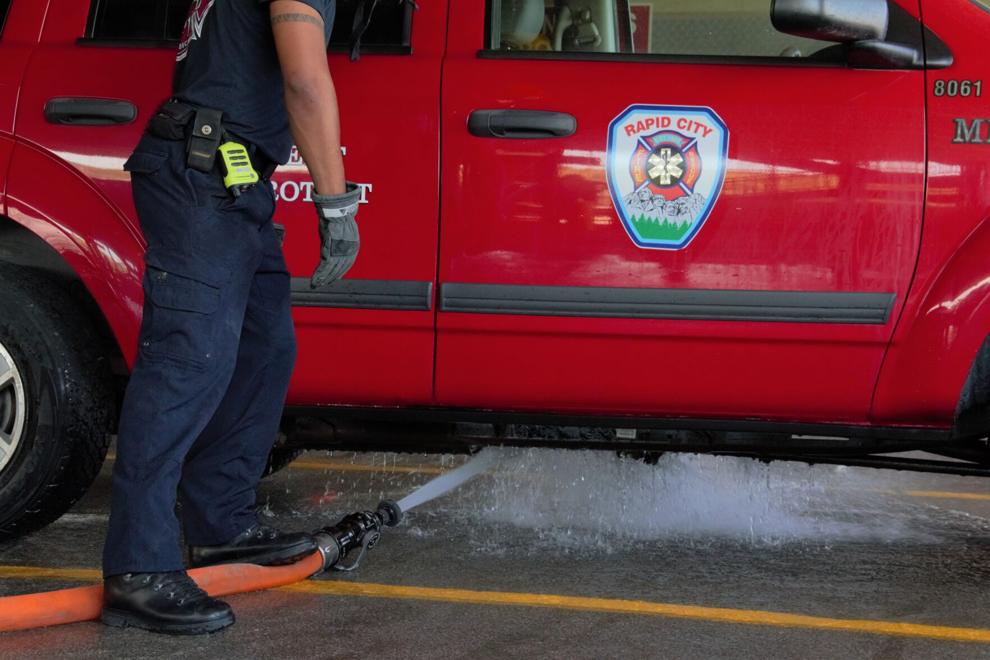 Cooling the battery is the primary strategy for putting out a battery fire, regardless of the vehicle it powers. 
By cooling the cell that's burning, that can stop the chemical chain reaction, and prevent the fire from spreading to the next metaphorical matchstick. 
It isn't always as simple as spraying water on the underside of an electric vehicle where the battery is stored. Raderschadt said some vehicles have too low a clearance to reach the battery that easily. 
"We might have to look at being able to lift the car to the side some and make access. Those are the dangers and the things that we find hard to overcome," Raderschadt said. 
Kottwitz explained that it's safe to use water on a battery fire because it's a closed circuit and doesn't run back into the ground the way a power line or a house circuit does.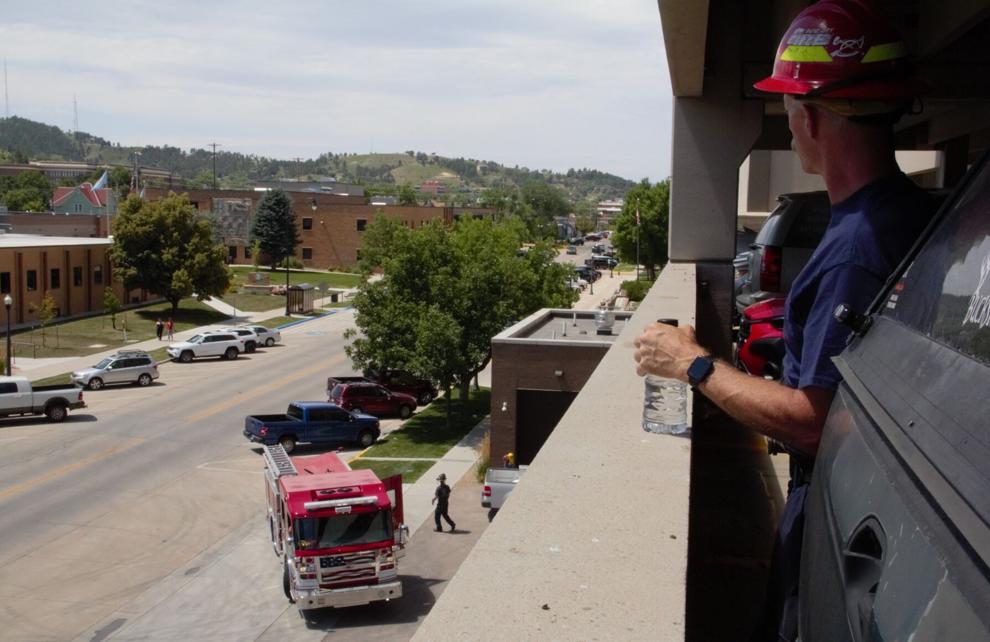 The department began training on electric vehicle fires at the beginning of the year, Raderschadt said. The fires are unique in that even when they're put out, there's still a risk they'll start up again. 
He said some cities have resorted to submerging vehicles in a water-filled yard waste dumpster to ensure they're truly out. 
"There's no rhyme or reason to if that vehicle is completely done or not. The only way to really know if that vehicle is completely done with having some type of thermal runaway and a fire is if it's completely burned up and gone or dismantled and taken completely apart," Raderschadt said.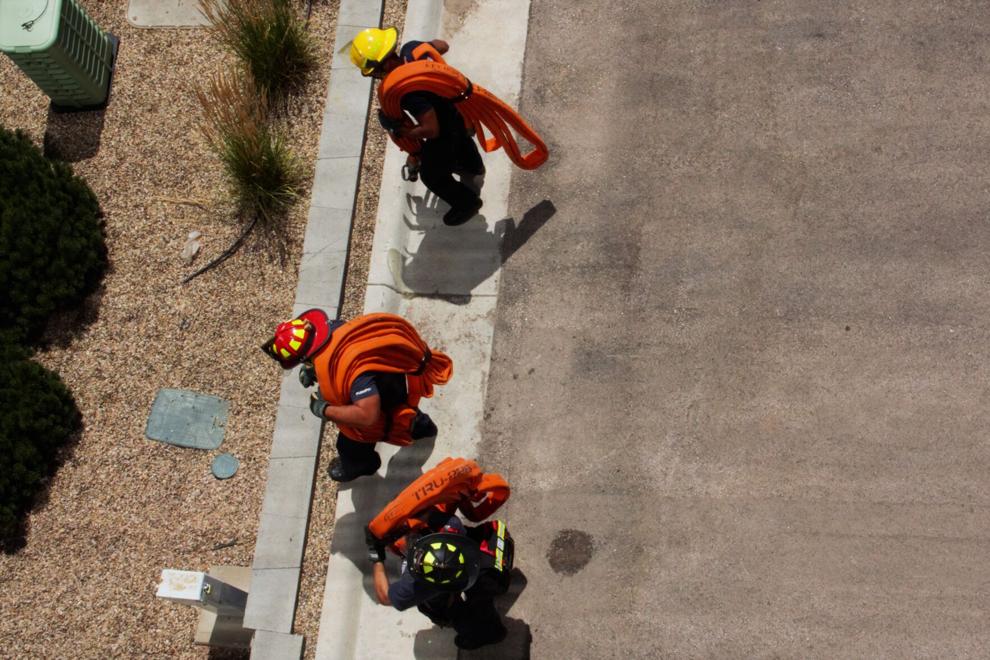 Contact Shalom Baer Gee at sgee@rapidcityjournal.com