After a brief golden period, popularity of diesel cars has been on a downward trajectory over the past few years as manufacturers and government policies have gradually turned against the sale of these vehicles. While science and social consensus says that diesel cars emit high levels of toxic emissions, there are still many buyers that prefer a diesel car over a petrol or an electric. Diesel cars are known for their torque-y nature and better fuel efficiency, over the petrol counterparts, making them more appealing to consumers who drive on a daily basis. However, the ban on diesel cars older than 10 years and the recently proposed blanket ban on all diesel cars by 2027, might be enough to tip the scale in the opposite direction for new buyers. From a practical standpoint, here are five things to consider if you are planning to buy a diesel car in 2023.
1. Diminishing resale value:
The 10 year diesel car ban and the prospect of a blanket ban on all diesel vehicles in major cities by 2027, has definitely affected the resale price of diesel cars. Under current policies, a diesel car is supposed to be scrapped after 10 years of use, well before its end-of-life stage. Moreover, the government reserves the right to de-register these cars without any notification. While petrol and hybrid cars can be run for 15 years and electric vehicles do not have a time limit yet, buying a diesel in 2023 might be a bad financial decision in the long run.
2. Higher prices due to strict emission standards:
The acceleration of stricter emission standards is also leading to higher manufacturing and purchasing cost of diesel cars. This is because in order to meet the emission standards, automakers are adding complex tech and treatments to their diesel engines that is driving up the price. These new solutions for diesel engines can also increase the maintenance cost. For example: The XUV700 now gets a 20-litre additional tank, which needs to be filled with adblue periodically. Adblue is a liquid that is used to reduce the amount air-pollution created by a diesel engine and costs approximately Rs 36 per litre.
MG Gloster Blackstorm review: Swankiest dark edition SUV under Rs 45 lakhs? | TOI Auto
3. Rising fuel prices:
Fuel prices in the country are at an all-time high and the difference between diesel and petrol prices has shrunk over the years. Considering that newer petrol and hybrid cars such as the Maruti Suzuki Grand Vitara and Toyota Innova Hycross are as efficient as their diesel competitors, the line between the benefits of diesel vs petrol has diminished increasingly, with petrol becoming the more favoured one.
4. Risk of becoming obsolete during first ownership:
In recent years, major car manufacturers such as Maruti Suzuki have completely phased out diesel engine options. While other car makers such as Tata Motors and Mahindra still have a diesel biased portfolio, buying a diesel car in 2023 with a 10-year permissible running life, poses a risk to your investment as stricter norms could force manufacturers to discontinue diesel engine. Moreover, apart from having a lower resale value, your diesel vehicle's maintenance and spare parts are also at the risk of getting more expensive as well.
5. Higher insurance costs:
While diesel cars had always been costlier to insure due to higher level of maintenance required to keep them running, the current automotive landscape can nudge insurance companies to charge an even higher premium on a diesel car. Insurance being a substantial part of car ownership, one needs to consider if a diesel car is the best financial decision that they are making.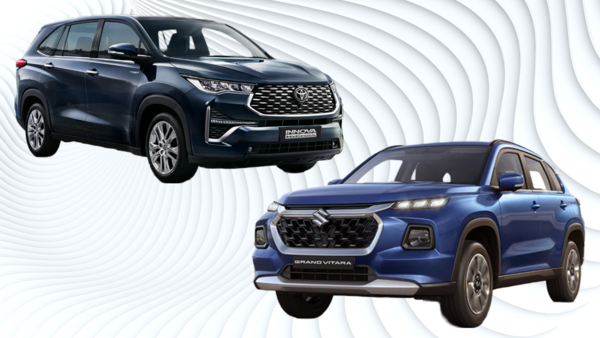 Innova Hycross and Grand Vitara strong hybrids
The silver lining:
While above mentioned points are valid for someone looking to buy a new diesel vehicle. One should not assume the worst, approximately 40 percent of fossil fuel consumed in India right now is diesel and the entire transportation industry depends on it. This includes, freight, farming tractors, inter-state bus services and other sub-sectors. Based on this, a complete diesel vehicle ban is unlikely to come into place in the near future as it would result in huge losses across major markets. India has pledged to become carbon emissions free by 2070 and the move away from all diesel vehicles would most likely be carried it out in a phased manner over the coming decades, rather than in a just a couple of years.