DEKALB COUNTY, Ga. – Investigators are searching for a group of gunmen connected with a deadly shooting at a DeKalb County apartment complex early Thursday morning.
The shooting happened around 1:15 a.m. Thursday in the parking lot of the Park at 500 apartments, which are located on the 500 block of Hambrick Road.
While police have not shared many details about their investigation into the shooting, a witness who didn't want to be identified told FOX 5 she was in the parking lot when the violence happened.
"I seen the guy get shot," she said.
The woman said she was with her friend in the parking lot when she noticed a group of guys not far away.
"They were just hanging out. I didn't know where they came from. They were just hanging out of the car," she said. "Then I noticed they moved closer to the other vehicle."
Not long after that, the deadly shots rang out.
"Next thing you know, I just heard gunshots and I saw the guy dead in his car," she said.
The woman ducked from the bullets. By the time she looked up, the gunman had piled into their car and left.
"I walked to the vehicle because I saw blood on the side of the car and I saw that he was tilted over dead," she said.
The witness didn't recognize the victim or any of the men who were hanging out right before the shooting.
Another woman who lived in the complex says this isn't the first time she had seen the victim's vehicle.
"I've seen the car here a couple of times. Like when I get off work at 5 in the morning, they'd be leaving out," she said.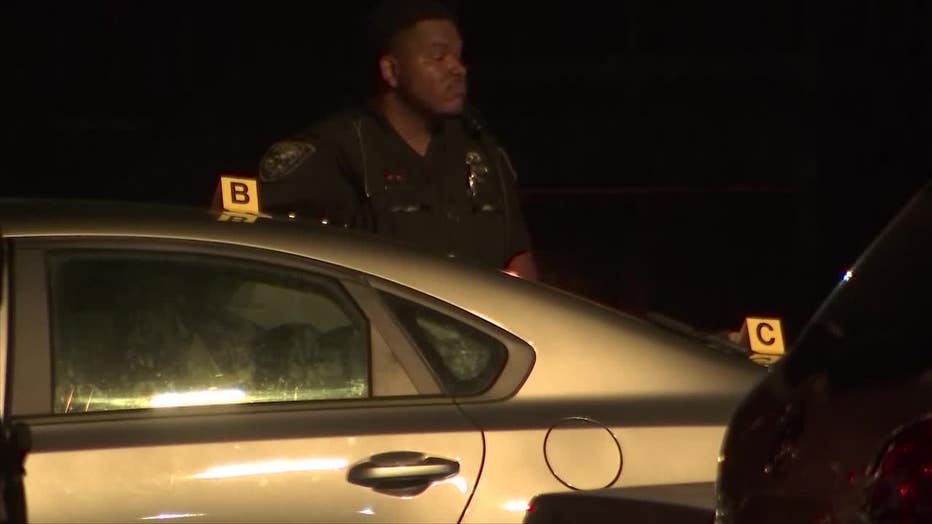 Other residents say there was recently another shooting a few weeks ago in almost the exact same location.
Police have not released the identity of the man or the circumstances behind the shooting.
If you have any information that could help with the investigation, call the DeKalb County Police Department.