LOUISVILLE, Ky. (WDRB) — A Shepherdsville mother of six now struggles to speak to her children.
Fifty-year-old Jennifer Morris' life changed dramatically in April
"Everything hurts, Molly, my whole body. It takes a lot out of you," Morris said.
She's so sick from a rare throat cancer, called oropharyngeal squamous cell carcinoma, that her husband, Steve McDaniel, finds the words when she can't.
"It's horrible. It's such a helpless feeling because she, she's in such excruciating pain," McDaniel said. "We're looking at the light at the end of the tunnel."
Morris is now undergoing 35 radiation treatments with Norton Cancer Institute on Dutchmans Lane.
"They're spectacular. But we go out there every morning and I sit in the waiting room and drink coffee while she does the treatment," McDaniel said. "I get back in and we go straight home. By the time we get home she's already feeling bad. This machine kind of goes around and it goes zap, zap, zap, zap."
"It's right up against my skin. It'll make you claustrophobic. I think about my grandbabies, so that I don't freak out," Morris said.
The radiation is creating blisters in her throat and a dark red color on the majority of her neck, making it difficult to speak, drink and swallow.
"I can only take small sips and I have to tilt my head and wait. That's the one thing you want to bring cancer patients is food, right? But, like, I tell my friends … I can't eat," Morris said.
It followed two years of visits to the doctor.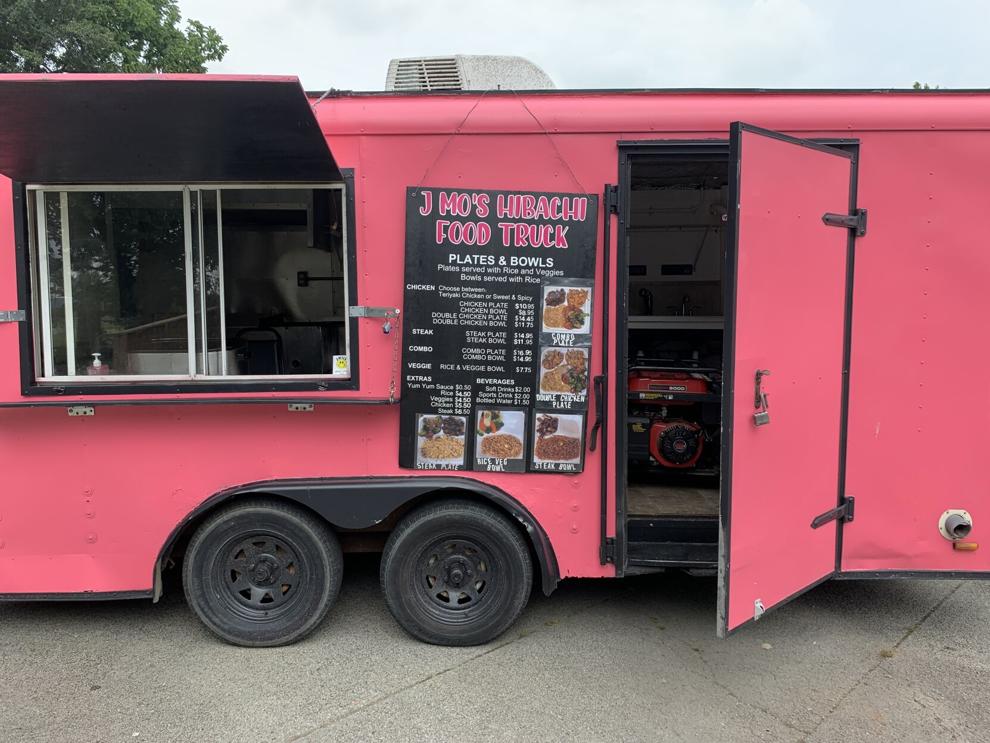 Morris said she was told it may be her tonsils or a cyst. But she's one of about 12,000 people in America who receive a throat cancer diagnosis each year, according to the American Cancer Society.
According to the Mayo Clinic, signs to look out for include a change in voice, ear pain, a cough and difficulty swallowing.
For a couple that runs J-Mo's Food Truck in Shepherdsville, it has been a hard reality to digest.
"It's taken pretty much everything we've had saved up," McDaniel said.
Usually, McDaniel cooks Japanese hibachi meals and Morris runs the window. However, with appointments every day during the week, it's been impossible to keep the food truck running during it's regular hours.
"Just keep getting up and going every day no matter how bleak it looks some days and how bad it is, just keep going. Don't give up," McDaniel said.
Doctors tell Morris she should be able to stop her treatments sometime next month.
If you'd like to help support Morris financially, click here.
Copyright 2023 WDRB Media. All Rights Reserved.