Toyota isn't a stranger to small and mid-size pickup trucks as we've seen with the highly successful Tacoma, but one small truck that's been absent from the world since 2000 is the Stout. Although a Toyota Stout hasn't made its way to North American shores since the 1960s, it could be set for a comeback in either 2024 or 2025.
This is something that should shake things up in the pickup truck world, particularly when it comes to Ford. Ford's Maverick may be in Toyota's sights, as they look to stake their claim for compact pickups in the United States. This is something Toyota hasn't had a presence with for years, given that the Hilux that replaced the Stout isn't available in North America.
The 2025 Stout Will Be A Key Rival To The Ford Maverick
2023 Toyota RAV4 Engine Specs
| | |
| --- | --- |
| Manufacturer | Toyota |
| Production Years | 2017 – Present |
| Configuration | Inline-Four Hybrid |
| Displacement | 2.5-Liter |
| Power | 219 hp |
| Torque | 206 lb-ft |
| Fuel | Gas and Electric |
| Notable Applications | 2017–present Toyota Camry Hybrid, 2023 Lexus LM 350h |
A new Stout pickup truck would give Toyota a big rival to Ford's Maverick, with the newest generation launching in 2021. Key to this would be a new, hybrid powertrain for the Stout, as it would have to take on the Maverick's hybrid 2.5-liter Duratec iVCT Atkinson cycle Inline 4 cylinder that produces 191 hp and 155 lb-ft of torque.
Rumors suggest the Stout will have the same platform as the Toyota RAV4, the TNGA-K platform. The RAV4 comes with a 2.5-liter A25A-FXS inline-four hybrid that utilizes two electric motors and is an engine that could make its way into the Stout.
With that potentially receiving an upgraded engine, Toyota could choose to place the i-Force Max 2.4-liter hybrid engine from the Tacoma into the new Stout pickup. Offering improved performance with 278 hp and 317 lb-ft of torque, gearheads seeking extra performance would have more interest in an i-Force Max Stout versus an A25A-powered version.
As the Tacoma also offers a regular inline-four option, we'd expect the Stout to also offer a non-hybridized model, with that same inline-four or a V6 powerplant.
RELATED: Why Land Rover Should Fear The 2025 Toyota Land Cruiser
The 2025 Toyota Stout Makes Up For The Lack Of Hilux In America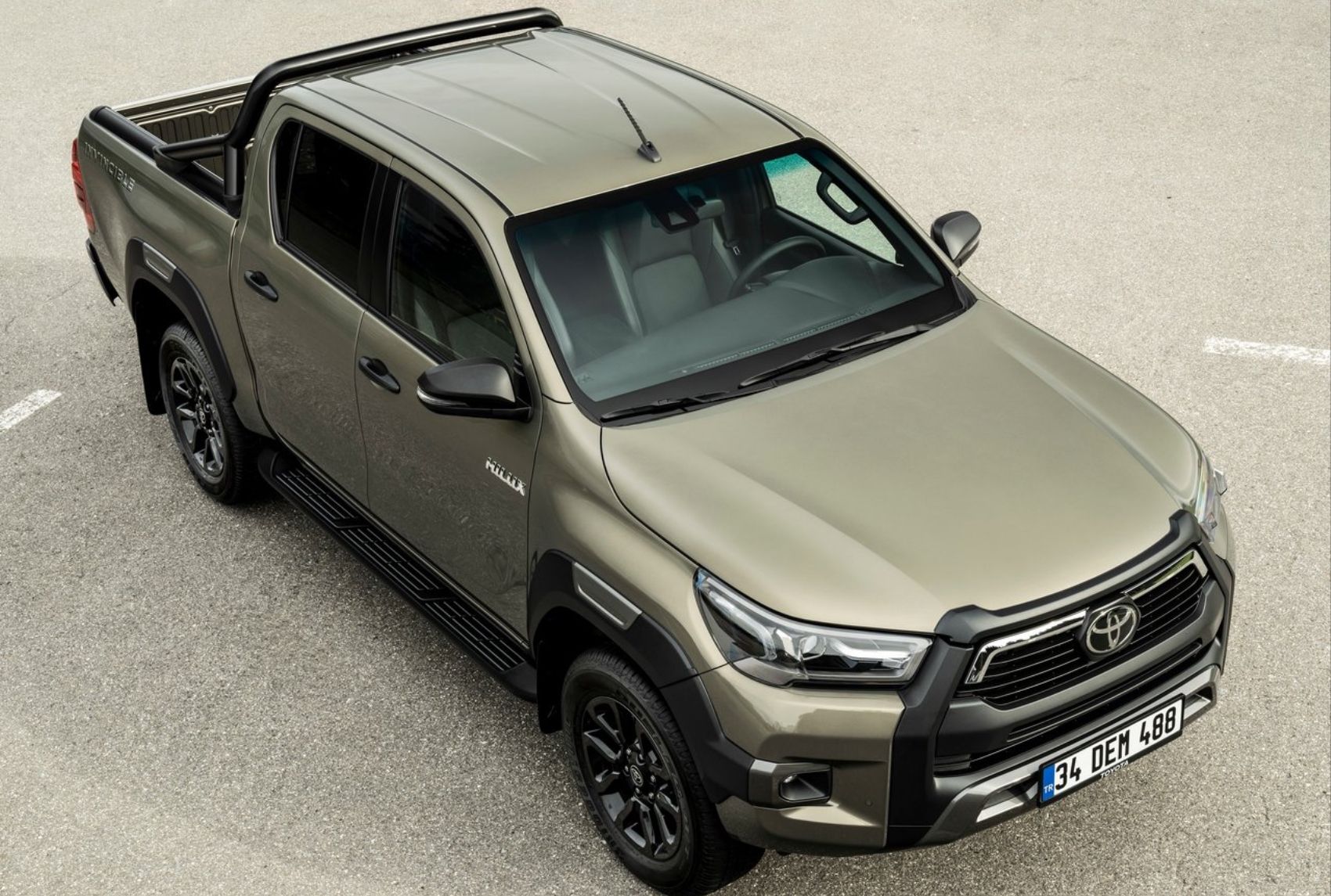 A new, light Toyota pickup could help make up for the lack of the Hilux in Toyota's North American pickup truck range. The likely cause of Toyota not bringing the Hilux to America is the chicken tax. This is a 25 percent tariff that the U.S. government imposes on imported, light pickup trucks and has done for some time.
With the Hilux produced outside of North America, this tax would apply and Toyota America sees little reason to justify the cost of importing the Hilux into America. The chicken tax could become a problem for the upcoming Ram Rampage, but Stellantis may get around that by building the truck in its Toluca, Mexico plant.
A new Stout produced in North America would circumnavigate the tax, giving Toyota its first compact pickup truck in the U.S. for some years. The Tacoma itself was in fact a compact truck before it grew to become a mid-size pickup truck.
As big as trucks can go, there is a market for compact trucks, offering great levels of utility without some of the size and weight penalties. Compact trucks are usually tailored more for utility versus off-road driving and will generally cost less than their larger counterparts.
Regarding the design, our HotCars digital artist Timothy Adry Emmanuel has had a good go at creating a new Toyota Stout in an exclusive rendering. Created in dual and single cab designs, the rendered Stout features familiar Toyota design cues such as the TOYOTA badging across the front, plastic black fenders and side trim, and aggressive wheels.
The single-cab design sports a less rugged front fascia with the Toyota badge in the center, with more bumper than on the two-cab version. The latter is on skinnier tires and has a raised ride height, suggesting a version that could go off-road.
RELATED: 6 Best Honda VTEC Engines Ever (6 Toyota Engines We'd Rather Have)
The Compact Pickup Segment Is Starting To Fill Up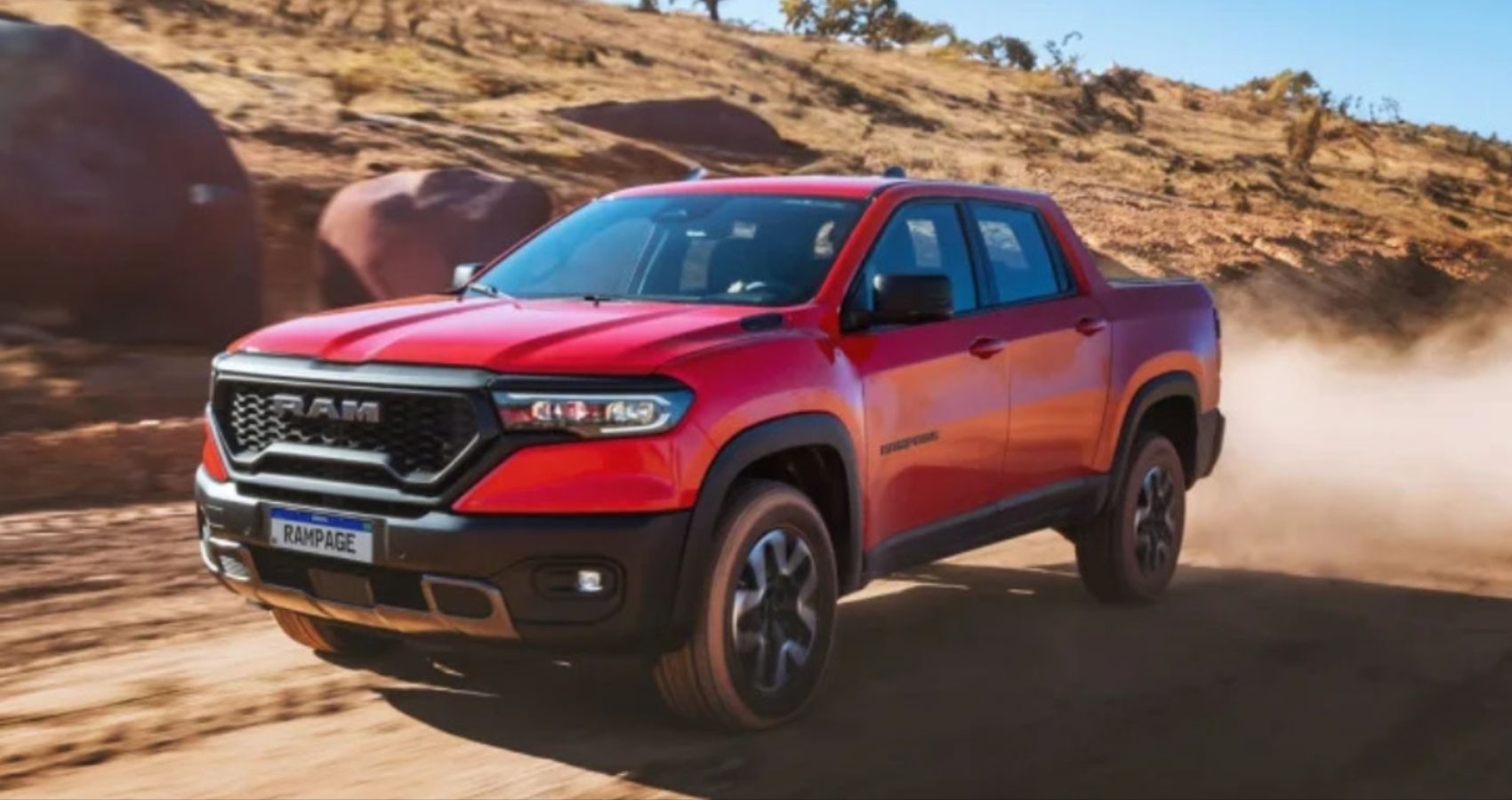 2023 Ram Rampage Engine Specs
| | |
| --- | --- |
| Manufacturer | Ram |
| Production Years | 1997 – Present (Multijet), 2021 – Present (Hurricane) |
| Configuration | Multijet Diesel And Hurricane 4 |
| Displacement | 2.0-Liter |
| Power | 170 hp (Multijet), 282 hp (Hurricane 4) |
| Torque | 280 lb-ft (Multijet), 295 lb-ft (Hurricane 4) |
| Fuel | Gas and Diesel |
| Notable Applications | Jeep Commander, Fiat Toro |
A new addition to the compact pickup market from Toyota adds to a growing segment, with Ford's Maverick soon to get joined by the 2024 Ram Rampage. Set initially for the South American market, the Ram Rampage has a 2.0-liter Multijet diesel under the hood with just under 200 hp and 300 lb-ft of torque.
The Drive has reported that the model is on its way to the United States market in the near future. There is a higher-performance R/T version as well which comes with the 2.0-liter Hurricane 4 turbo with nearly 300 hp, and it is yet another truck that the Toyota Stout will have to fend off.
The possibility of a compact Ram Pickup truck is fascinating, given the pedigree in the mid to full-size segments the Stellantis brand has. Toyota will be watching the U.S. release with interest, particularly when it comes to extra trims like the Rampage R/T.
This may force Toyota's hand when it comes to a higher-performance Stout, as it knows the enthusiast segment is a key part of the pickup truck market. Four-wheel drive is also highly likely to feature on the Stout, as it does on the Maverick and Rampage.
RELATED: Here Are The Changes We Would Like To See In The 2025 Toyota Camry
Why It's Taken So Long For Us To Get A New Toyota Stout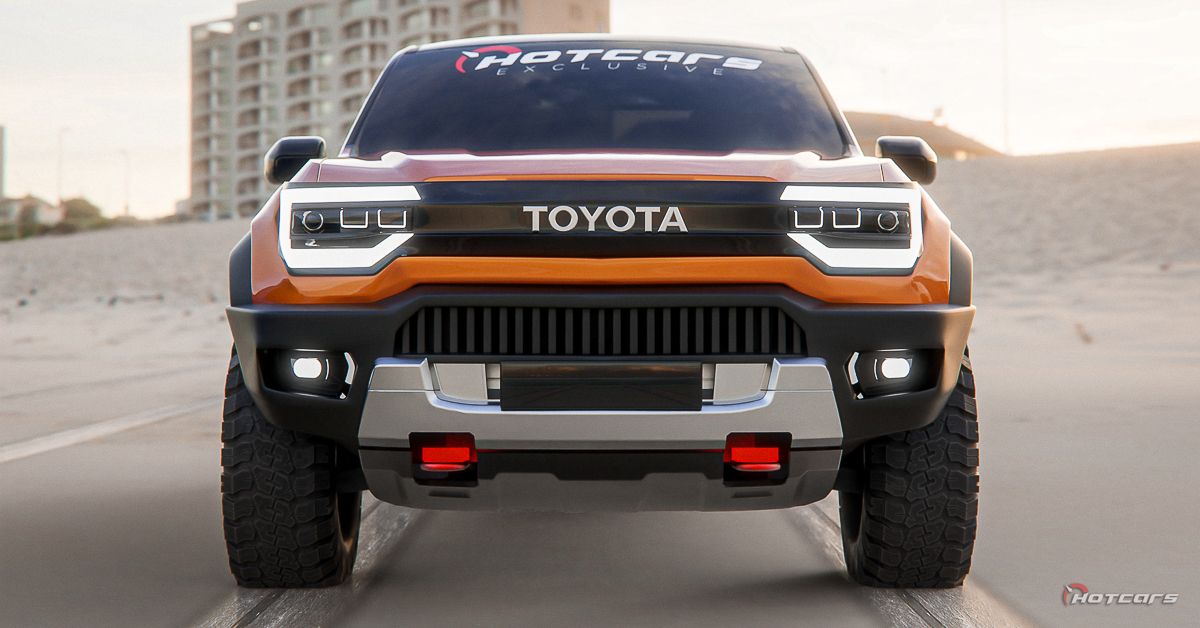 Toyota's pickup truck sales have been strong over the years with the mid-size Tacoma and the full-size Tundra, so it had no need to launch a new compact truck. For years, the Tacoma was the compact truck in North America, before it ballooned in size.
But the increased competition from rivals like Ford and now Ram plus the swelling polarity of the segment means it was in danger of getting left behind. The Toyota Pickup (Hilux in international markets) once fulfilled the compact pickup truck needs of many in North America for some years until it was subsequently replaced by the Tacoma in 1995.
RELATED: CAUGHT: 2024 Toyota Tacoma TRD Off-Road Spotted, Plus Exciting New Things Revealed
Now that it knows what its rivals can offer, Toyota can produce a truck with improvements such as in the capacity area. The Ford Maverick, for example, also has a towing capacity from 2,000 lbs to 4,000 lbs and a maximum payload of 1,500 lbs.
We expect the Stout to integrate an improved suspension system as well as front and rear axles. That should allow the compact pickup to offer higher payload and towing values to the Maverick. We are keen to find out more about the Stout. With the 2024 Tacoma launching by Spring 2024, news on the new Toyota Stout could follow soon after.
Sources: Toyota, Ram/Stellantis, Timothy Adry Emmanuel