As one of the two main events for the Cyclingnews Awards, sorting out which are the best gravel bikes wasn't an easy one. I say 'are' rather than 'is' because the more testing we completed as a team on the cohort of bikes, the more we came to the realisation that there isn't a single 'best gravel bike'. 
The genre is so diverse, as diverse as the needs of individual riders and their respective ambitions, that we've decided to not name an overall best. Deciding the best overall between a race-oriented bike that's very good at being a gravel race bike, and a gnarly pseudo-MTB that's incredibly good in that space is like comparing chalk and cheese, and deciding for some reason that cheese is better.
In order to keep things relevant we've also implemented a price cap of £4,000, or the equivalent in dollars or euros, as we have done with our road bikes grouptest. According to our research, somewhere between £3,000 and £4,000 is the most common price bracket for consumers looking for a new bike, so with this in mind we called in as many gravel bikes as we could and set about testing them back to back. We've had bikes in from big brands like Specialized, Ribble, Giant, and Cannondale, as well as smaller brands like Fairlight, and newcomers to the gravel scene like YT to get a good feel for, and a representation of the market as a whole; no mean feat for gravel bikes nowadays. 
From that testing, we've picked out four that we all loved for distinct reasons: A brilliant option if you want to go fast off (and on) road, a grin-inducing monster that sits at the very edge of what it means to be a gravel bike, a veritable champion of versatility that's prime for bike-packing, and one that represents an excellent value all-rounder. 
Collectively we've learned a few things in the midst of testing that, regardless of anything else, will help you as and when you come to buy a new bike, and we will be sharing all of our learnings in due course. For now, though, let's get into our winners.
Most fun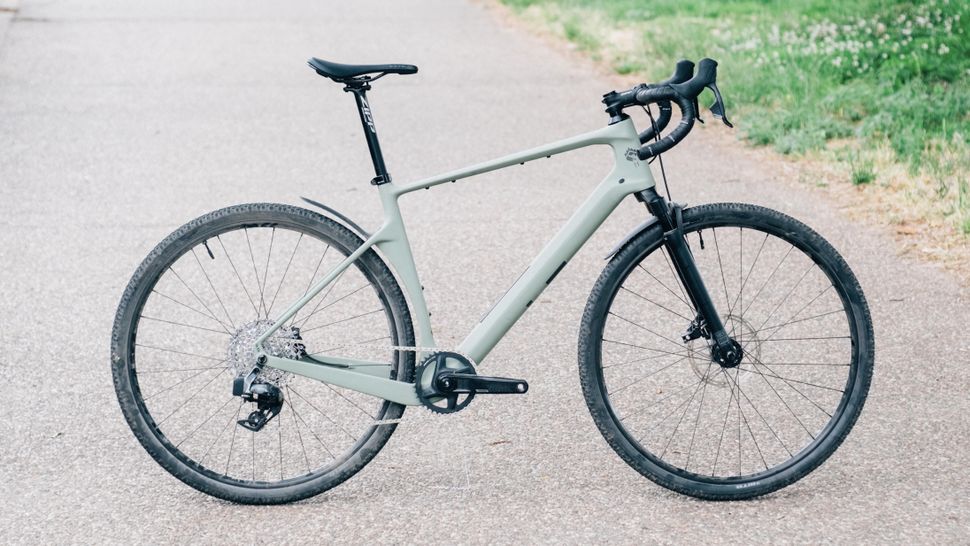 If having fun is your aim then the YT Szepter should be top of your list. It never failed to put a smile on our faces, especially the more lumpy and steep the terrain got. The geometry is so different to everything else that it felt like a different genre of bike for a lot of the time. Unsurprisingly, given the long and slack geometry and the suspension fork, it was easily the most confidence inspiring descender, though interestingly not necessarily any faster. More comfortable, but if you're happy getting rattled about you won't actually gain any real time over a rigid bike in general terms. 
What really surprised us was how well it climbed. The very steep seat tube angle, borrowed from the brands mountain bikes presumably, in combination with the excellent gear range on offer from the SRAM Force drivetrain, meant it climbed better than anything else on test on steep, techy stuff. The Rockshox Rudy fork has a big part to play in this too, as despite being modest in travel it means on lumpy climbs you get knocked off line far less frequently. We were all able to remain seated where, on other bikes, we'd find ourselves in and out of the saddle.
It's worth noting that this is only the case on the steeper, techy climbs, as it's one of the heavier bikes on test with the addition of suspension bob thanks to a lack of a lockout for the fork. 
Another winner for us was the finishing kit. Not only do you get electronic gearing, and a suspension fork, but there are bottle bosses galore, integrated fenders, and Zipp bars, stem and seatpost. A round seatpost, too, so as to accept a dropper in the future should you wish to upgrade, as is the case with the pricier Szepter Core 4. 
If 'gravel' to you is more of a destination ride, where you might take the bike to the ride by car, then this is definitely going to be up your alley. It'll make you feel like a more capable rider when the going gets rough.
It's not all sunshine and roses though, as with increased gnar comes some drawbacks. The very high front end (due to both the frame design and the suspension travel) and wider bars mean any time the pace rises and you stick your nose in the wind it is noticeably held back. The tyres don't help this, as they have a very flat profile, but I'm glad YT has decided to spec an appropriate tyre for the bike's use case; semi-slicks would have been daft. You'll also have increased servicing costs thanks to the suspension, and there is a skull on the seat tube (which I still cringe at when I think about it now), and on smooth terrain the handling is extremely mellow, perhaps too mellow, but all acceptable trade-offs for when you want to get shreddy.
Best racer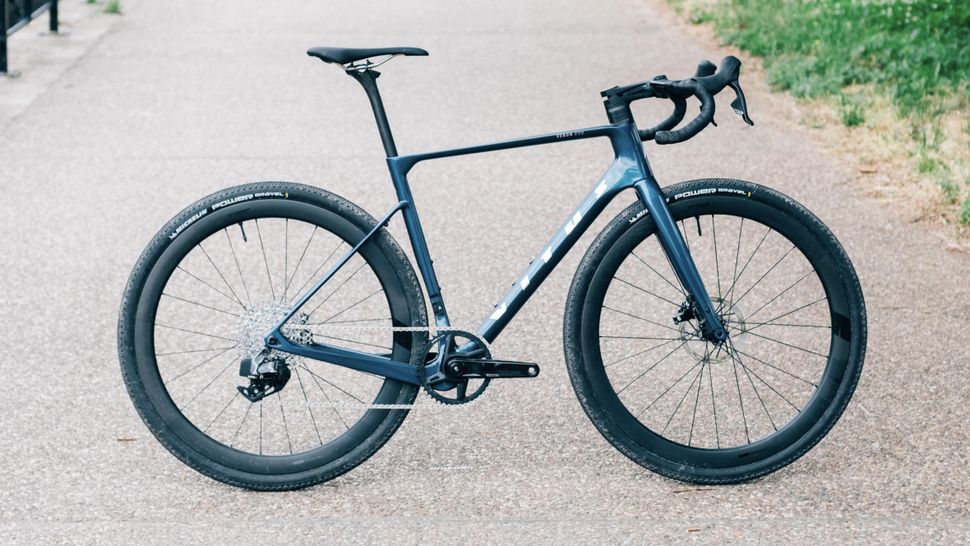 While Josh, Tom, and I all love a great variety of riding styles, we do all have a shared love of properly-dialled-in fast bikes. One bike among the test cohort stood out as an ideal racer more than any others: The Vitus Venon Evo GR.
One of our key takeaways from testing was that gravel bikes are better at the more extreme ends of the spectrum, by which I mean we all enjoyed the very racy or very rowdy options, but were left a little underwhelmed by those which tried to be all things to all people. The Venon Evo GR from Vitus isn't trying to achieve that; it's very much speed focussed. Technically, it's not even a gravel bike, but rather the gravel spec of a genuine Jekyll & Hyde 'all-road' machine. The frameset is available in both a road-going and off-road build, and rather unsurprisingly given how much we enjoyed the GR spec, the road 'RS' option has also been awarded an honorable mention in our parallel road bike grouptest. 
The frameset isn't adorned with a slew of bosses as is the norm for many in the segment, but it's not held back because of it. No fork mounts, no top tube bosses, none slung under the downtube, but crucially there are mounting points for mudguards, something which I think should be standard on many more bikes. The build is also excellent, especially considering the price. You get electronic shifting, a wide gear range (perhaps a little over-geared for steep terrain, but excellent for faster riding), deep carbon wheels, excellent tyres, a round seat post, and an aero cockpit that is still more easily adjusted than a one-piece setup. The bars we all especially loved, primarily for the shape of the drops: The main portion of the curve is narrowed and slightly ovalised, making them extremely comfortable in the hands, and at the ends they widen and become round, creating an effective stopper that gives a very locked in feeling. 
More than the spec, and the fact that it looks really good, was the way it rides. More than any other, it coaxed unnecessary sprints out of each of us, easy accelerations over rises, and stable, confident descending. On the road it rarely felt an impediment, outperforming all comers in this regard. The Fairlight Secan is capable of matching it, but not with this spec of wheels and tyres. On nontechnical gravel it's sublime. It's stable, but still lively enough to be great fun. The front end is a little slower than the Fairlight, but not to any degree that is a concern for a fast option. We all remarked too that it had a feel similar to that of a cyclocross bike, but without the high bottom bracket that can make things feel rather unstable at times. 
As ever there are some drawbacks, but they are few and far between. In fact, the only real one worth mentioning, beyond the lack of bosses which I don't see as a negative on a bike such as this, is the seatpost clamp. At the recommended torque the seatpost slips down regularly, as it also did on the road version. All in all, if you want a gravel bike for going fast, especially on mixed surface road and gravel rides, then the Venon Evo-GR would be our pick.
Best for bikepacking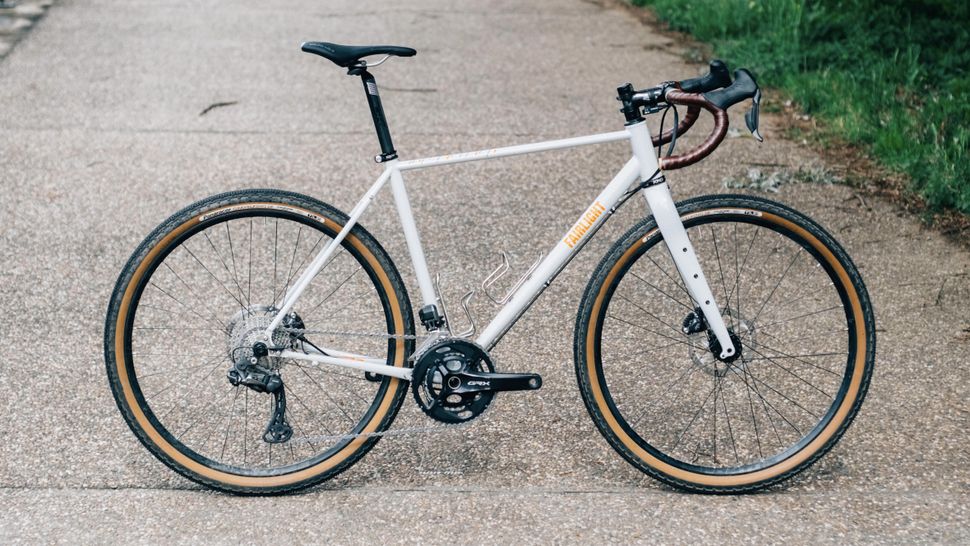 The Fairlight Secan has been my faithful long term test bike for a year or so at this point, and it's changed a lot over that time. For the awards though I swapped it back to the 'original' spec, with a few exceptions that aren't ever things I'd judge a bike on anyway, or at least not out of context. Here the saddle, bar tape, and headset are outside the scope, but I think you'll forgive me for not swapping them.
The 'Best for bikepacking' title is, in my eyes, perhaps better described as 'most versatile'. Over the last year, I've tried to find something the Secan can't do, and for the most part I have failed. The heart of the bike is a high-end steel frame and carbon fork that can be turned to anything you choose. It can accept the widest tyres of the bunch, up to 2.4in with 650b rims. There are additional mounts on the frame beneath the downtube, and on the fork legs, plus proper mounts for a pannier rack and mudguards too. You could conceivably race it through a desert with bikepacking bags and run it as a road bike with a change of wheels and tyres; I appreciate many gravel bikes can run a wide range of tyres, but rarely to this width. 
Despite being able to carry basically any bikepacking setup you can think of, the geometry is also perhaps the most road-oriented of the test cohort. This means that on the road it feels fantastic, lithe, and agile, and even with enormous tyres fitted it never feels sluggish, yet it still has the ability to inspire confidence off-road with the additional cushion of some bigger rubber. Truth be told I don't much care for the Panaracer GravelKing SK tyres, but they work fine as an all-rounder. Purchasing a Fairlight is a more bespoke package anyway, as you can select from many different options from the off, rather than a set package, and unless you're riding very techy gravel frequently, I suspect you'll have a better time on 700c.
Another absolute winner in this regard is the fact that, for this price, you can get a bike with GRX Di2, which, to our eyes, is still the gold standard for gravel groupsets despite its age. The shifting is immaculate, the gear range ample, it works when absolutely filthy, it's reliable, and the hoods are the best out there too. We'd say that if the budget needs you to, it's worth down-speccing on wheels to get a better groupset at the point of purchase, as upgrading wheels down the line is easier than a groupset swap. 
Finally, it's also a fantastic bike to live with. The hoses (and cables if you have them) are all external, it has a 'normal' headset and a threaded bottom bracket, a two-piece cockpit, and a round seatpost with a normal clamp. It doesn't creak, things don't slip, and when the time comes to fix or replace parts it's a delightfully simple endeavour on the whole. 
If you need more convincing I have already written a full review of the bike, which I will soon be updating to reflect my year with it. At the time of writing, it's also the only bike I've ever deigned worthy of a five-star score.
Best value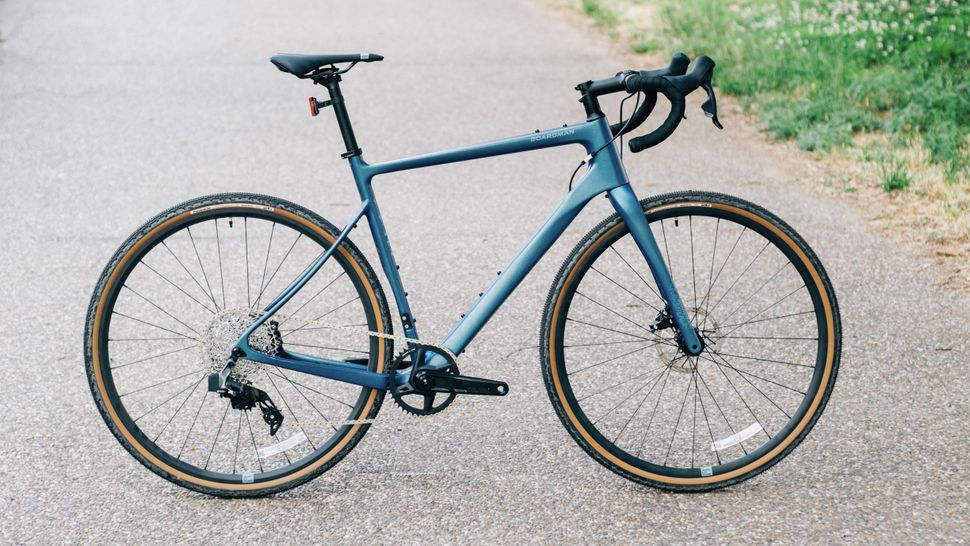 A good number of the gravel test fleet fell into that 'do it all' category. For the most part, these bikes were the ones that left us a little cold, but they do represent, especially at the value end of the spectrum, a jumping-off point. Maybe you don't know if you want a fast gravel bike or one designed to hit the odd MTB line, maybe you want to hedge your bets, and that's fine.
The Boardman ADV 9.4 was, for us, the best jumping-off point. You get a carbon frame and a decent groupset for a great price, along with sensible design choices like semi-integrated cables, a round seatpost, an external seat clamp, and a two-piece cockpit, meaning as and when you want to change things up the process is simple and forgiving. 
If you want to take it bikepacking you've got bosses on the down tube and on the top tube, though none on the forks. You could slap some road tyres on and it would make an excellent commuter in the week to. The stock tyres, and the rims too, are narrow by modern standards and do hold the bike back a bit off-road, but when you learn it's easily £600 cheaper than similarly specced competitor bikes you can probably factor in a tyre upgrade and still have change for a few beers. 
The ride itself was perfectly adequate, though it didn't enamour us as much as the options above. It was more a case that all the general-purpose gravel bikes rode relatively similarly, and so price became the defining factor; why pay more for a similar experience? It easily held its own against more expensive options from more premium brands, and as such it more than deserves a best value award.
If you're indecisive about what you want from a gravel bike, or you are buying on a budget, then this should be the one for you. Even if you aren't on a budget, you'd do well to price down and sort yourself out with a few choice upgrades with the spare change in your pocket.