Lots of people ride bikes for lots of different reasons. For some it's transportation while for some it's just for fun. Whatever your reason, your bike matters to you. Pick the best bike lock and you'll significantly reduce your chances of having to walk back to where you locked up your bike and find only a broken lock on the ground. Which bike lock is the best though? 
Every single buyer's guide I work on I try to answer the question of what is best. When I wrote the best bike locks though, it was different. The best bike locks was the first of a new generation of buyers guides. Our team looked at ways to better help buyers and I got the assignment to see how it works in practice. I spent weeks trying locks and I interviewed everyone I could find who might have input on the best way to secure bikes or how they ended up getting stolen. I even cut one of the locks in half while testing and at the end I put together a buyers guide like nothing I'd ever done before. 
It's been over a year since I wrote the first version of that buyer's guide. It's seen revisions and updates since, and the locks in it have gotten serious use. After all this time, the 2023 Cyclingnews Awards is an opportunity to share which locks I still trust with my bikes. 
Best overall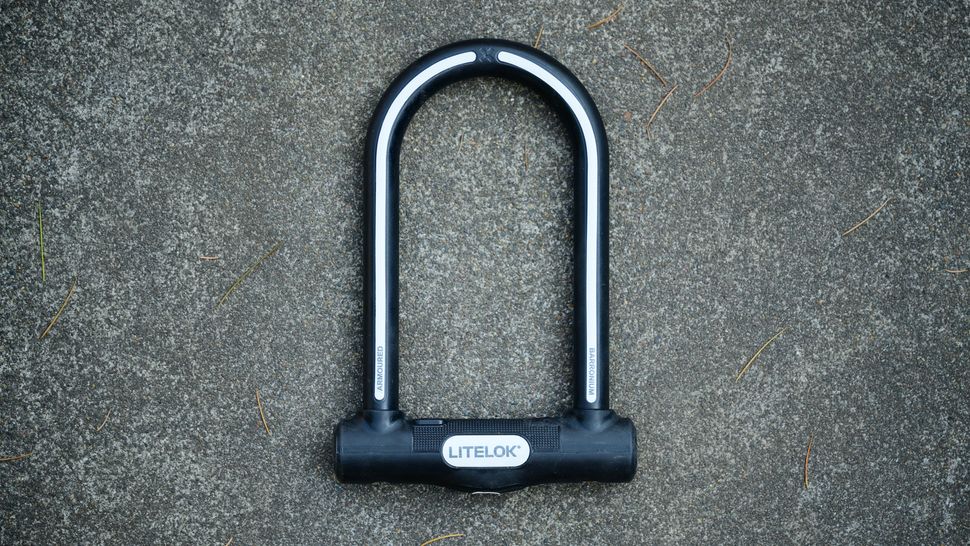 The most common attacks for bike thieves involve using relatively low technology tools. Grabbing a bar found on the street and prying locks open or bolt cutters are tools that have always been common. Over the last few years though, there's something new. Portable angle grinders are now cheap enough that they are becoming a more and more common attack method. Unfortunately, that means most older locks are now little help. 
In order to combat an attack from a portable angle grinder, you need a lock designed for that exact use case. The Litelok X1 is one of only a few and I tested it. Not only did I spend time using it in the typical way one uses a lock but I also cut it open with an angle grinder to see how hard it was. 
Litelok doesn't claim it's impossible to cut with an angle grinder, and it's not. If you want impossible to cut, you need to spend about double. What I found though was that it probably doesn't matter. Because of the anti-rotating shackle, it takes two cuts to get through the Litelok X1 and the first cut will destroy most cutting discs. A clued-up thief will know this and bring two discs, or even a diamond blade, but the time it'll take, and the effort involved will most likely deter all but the most determined thieves. Pair the lock with good locking practice and it will be the best all-around choice that you can feel comfortable with. Unfortunately if it does fail, there's no insurance offer so you'll need to make a claim elsewhere. 
Best value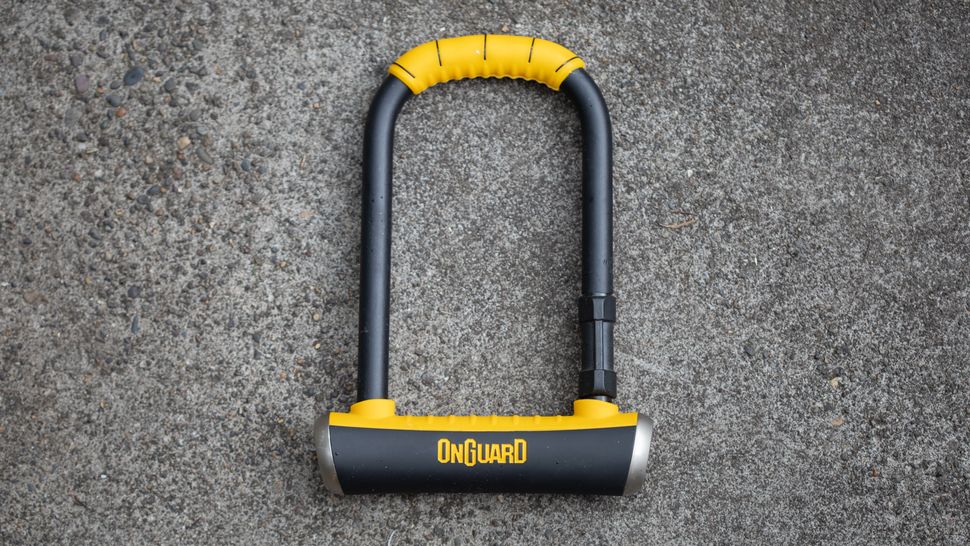 The Onguard 8003 is the bike lock I used for years ahead of writing the aforementioned buyers guide. The main construction is 14mm steel and it's a double-locking shackle design so it takes two cuts to free a bike. It won't protect against an angle grinder but it's too thick to cut with bolt cutters and it's both inexpensive and easy to use. The main shackle has enough room that you have to be careful how you arrange it, to keep it safer from a pry bar attack, but it also means it's easy to lock both a wheel and the frame. 
All that good aside, there are a number of compromises. Compared to more expensive locks it feels cheap and there's no cover for the keyhole so rain won't be its friend over time. I also had the mount break eventually even though it worked well for a long time. 
It really doesn't feel like the best quality lock on the market, but the feel doesn't matter that much. The Onguard lock will do the job in most situations and it doesn't cost much. If a thief does defeat it, there's an insurance offer you can pursue to take the sting out. Make sure you read the fine print though, insurance is always a tricky thing to use, no matter the lock brand offering it. 
Honourable mention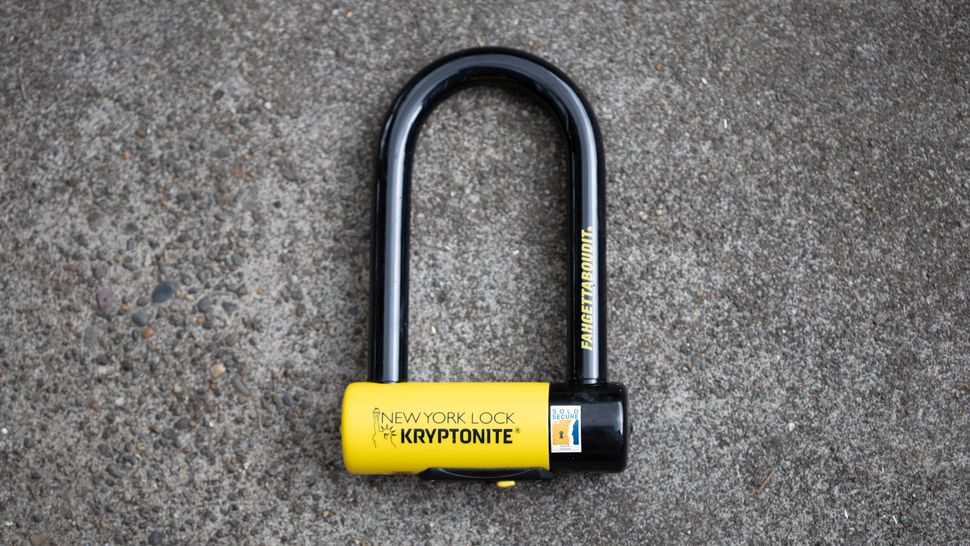 When I went to check our team document where everyone notes about these awards, I noticed something out of place. The bike lock awards was mine to write but one of the lines was already filled in. In the like for bike locks it said "Kryptonite New York Fahgettaboutit Mini: kept Will's Omnium Cargo bike safe for four days in Bristol." Talk about a recommendation! 
The truth is that the Kryptonite lock would have been on my list anyway. Since I was in high school (secondary school for some) the Kryptonite New York Fahgettaboutit was THE lock if you wanted to make absolutely sure your bike was there when you came back. I'm sure it's seen plenty of revisions since then but the 18mm shackle probably hasn't changed all that much. There's no trick to this lock, it's just a big piece of steel and the space inside the lock is small so it's not easily attacked with a bar.
Despite that longevity, the New York lock is in a tough place now. It's not a cheap lock and an angle grinder will cut it. You'll have to decide if the price makes sense when compared to the less secure OnGuard and the more secure Litelok. Kryptonite does offer a generous $5000 insurance on this one though so that helps with the overall price considerations.
That covers my absolute favourite bike locks. The locks I chose are the ones I've used personally and tested the most. They represent three price points and three security levels and there should be something for everyone even though they are also my favourite. I'm proud to include these in the 2023 Cyclingnews Awards and while theft still happens, these locks should go a long way towards keeping your bike safe. You might even consider pairing them with one of the award-winning best bike pumps to make sure you are fully outfitted for city riding.