A Colorado police officer who placed a woman in handcuffs in a patrol car parked on train tracks before the vehicle was hit by a freight train was found guilty of reckless endangerment and assault but acquitted of a third charge of criminal attempt to commit manslaughter.
Jordan Steinke, who had worked with the Fort Lupton Police Department, was the first of two officers to face trial over the Sept. 16, 2022, crash that seriously injured 21-year-old Yareni Rios-Gonzalez. There was no jury in Steinke's trial, which started Monday, as the judge listened to the evidence and issued the verdict on Friday.
"There's no reasonable doubt that placing a handcuffed person in the back of a patrol car, parked on railroad tracks, creates a substantial and unjustifiable risk of harm by the train," Judge Timothy Kerns said.
But Kerns did not believe that Steinke "knowingly intended to harm Ms. Rios-Gonzalez," adding that Stienke had displayed "shock and remorse."
CO OFFICER WHO PUT WOMAN IN PATROL VEHICLE THAT WAS HIT BY TRAIN CLAIMS SHE DIDN'T REALIZE CAR WAS ON TRACKS
Steinke testified that she was not aware that the patrol car of another officer she was helping was parked on the tracks when she put Rios-Gonzalez in that officer's vehicle despite body camera footage showing the tracks along with two railroad crossing signs. Steinke said her attention was on the threat that could come from Rios-Gonzalez and her pickup truck instead of the ground.
In her testimony, Steinke said she moved Rios-Gonzalez to the other officer's vehicle because it was the closest place to temporarily hold her. She said she did not realize the train was coming until just before it hit the vehicle.
The judge found that Steinke observed the tracks, but failed to "appreciate the risk."
Steinke was charged with criminal attempt to commit manslaughter, a felony; and reckless endangerment and third-degree assault, which are both misdemeanors. The other officer, Pablo Vazquez, who worked for the police department in nearby Platteville, has not yet entered a plea. He is charged with misdemeanor counts of reckless endangerment and traffic offenses.
COLORADO SHEEPHERDER SEVERELY INJURED AFTER BLACK BEAR ATTACKS HIM IN WILDERNESS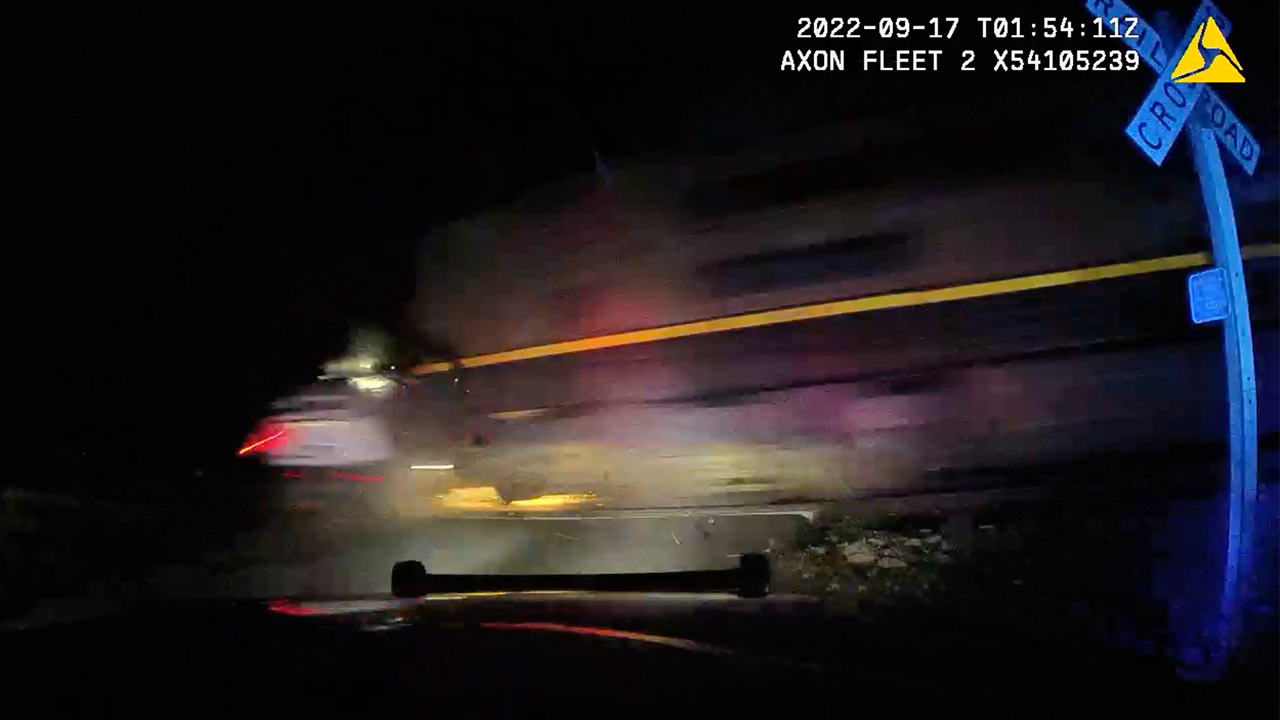 Vazquez pulled over Rios-Gonzalez on a rural road that intersects U.S. Highway 85 for allegedly pointing a gun at another driver in a road rage incident. Prosecutors said trains pass on tracks that parallel the highway about a dozen times a day and that the sound of their horns is common.
Rios-Gonzalez suffered a traumatic brain injury in the crash and is suing the officers and their police departments over the incident. A third officer who is not facing prosecution is also named in the lawsuit for not stopping Rios-Gonzalez from being put in the vehicle and for not attempting to help her when he heard the train approaching. 
Steinke said she placed Rios-Gonzalez in the other officer's police car temporarily because it was the nearest place to keep her secure, which, according to defense expert witness Steve Ijames, is standard practice for high-risk traffic stops. Ijames also said officers can become hyperfocused on particular threats in dangerous situations and overlook things that turn out to be important in hindsight. 
During her testimony, Steinke said she was surprised when she arrived at the scene to find Vazquez sitting in his vehicle instead of pointing a gun at Rios-Gonzalez's truck. She said she quickly parked her patrol vehicle behind his and exited the vehicle because it was the quickest way "to get a gun in the fight."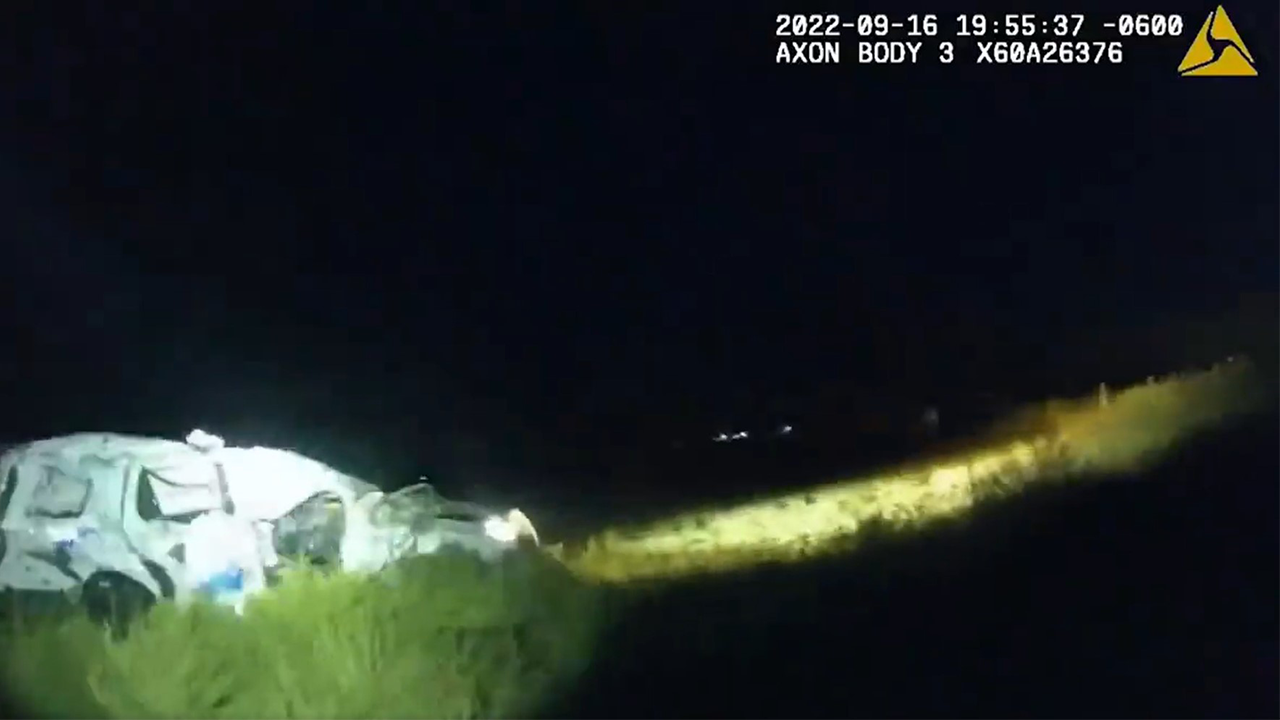 CLICK HERE TO GET THE FOX NEWS APP
Steinke also said she did not notice the tracks on the ground when she squatted down to arrest a kneeling Rios-Gonzalez along the tracks after the suspect was ordered to exit her truck.
Deputy District Attorney Christopher Jewkes pressed Steinke on this, and she replied, "I am sure I saw the tracks sir, but I did not perceive them." She said she was focused on the suspect and the potential threat she posed and was "fairly certain" that the traffic stop would end in gunfire.
"I never in a million years thought a train was going to come plowing through my scene," Steinke said.
The Associated Press contributed to this report.