In a bizarre incident, the driver of a tipper lorry drove the vehicle for about 2 km dragging along a car that got stuck beneath the lorry's chassis, after rear-ending it in Padubidri police limits of Udupi district on July 17, Monday afternoon.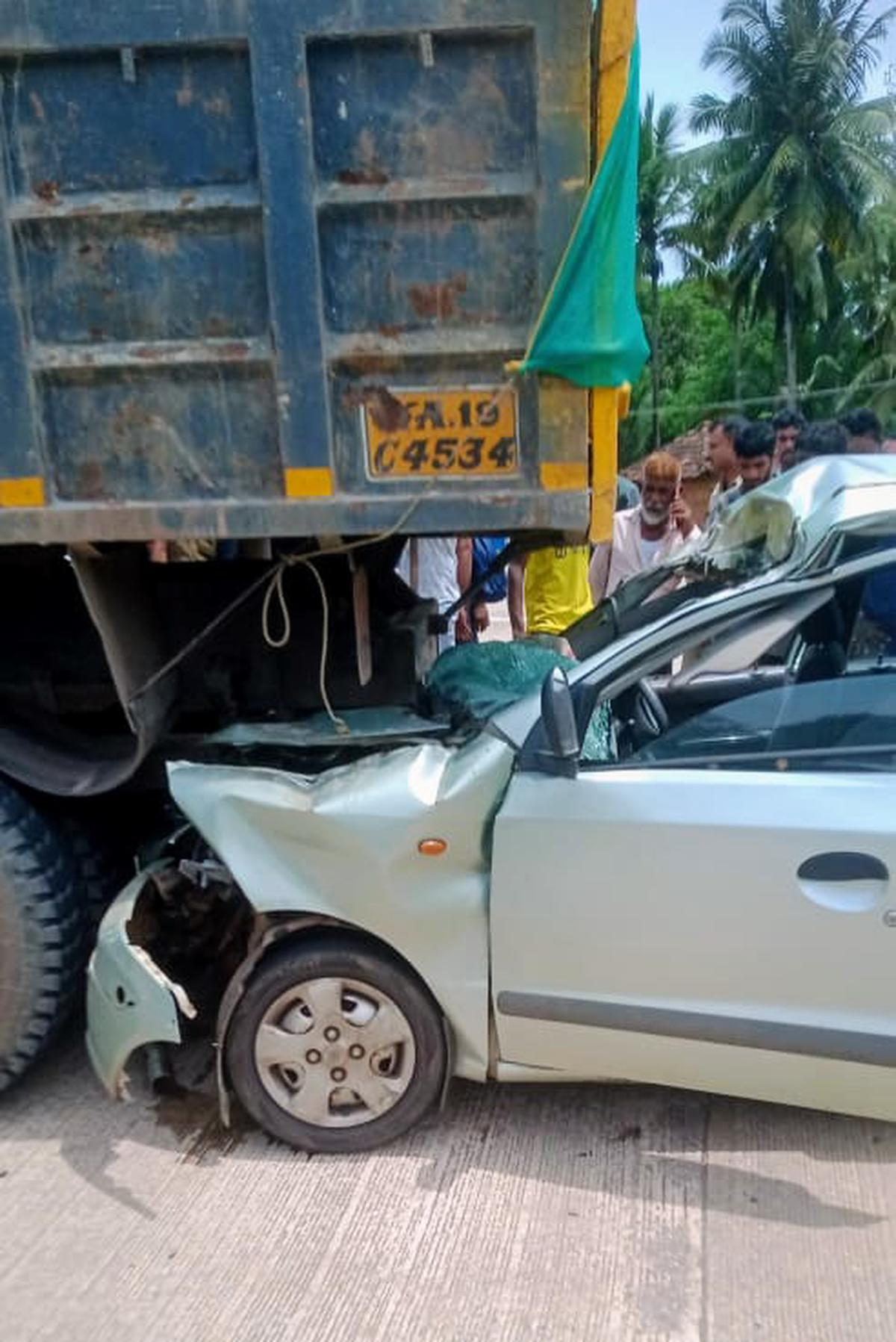 Fortunately, there was no casualty and the car occupants only sustained some injuries in the incident, the police said.
While the car was being driven by Yasir Khan, 33, a resident of Sagar and was occupied by Gaffar Khan, 65, and Shahin, 60, from Sagar in Shivamogga district, the tipper lorry was being driven by Munishwar from Bihar.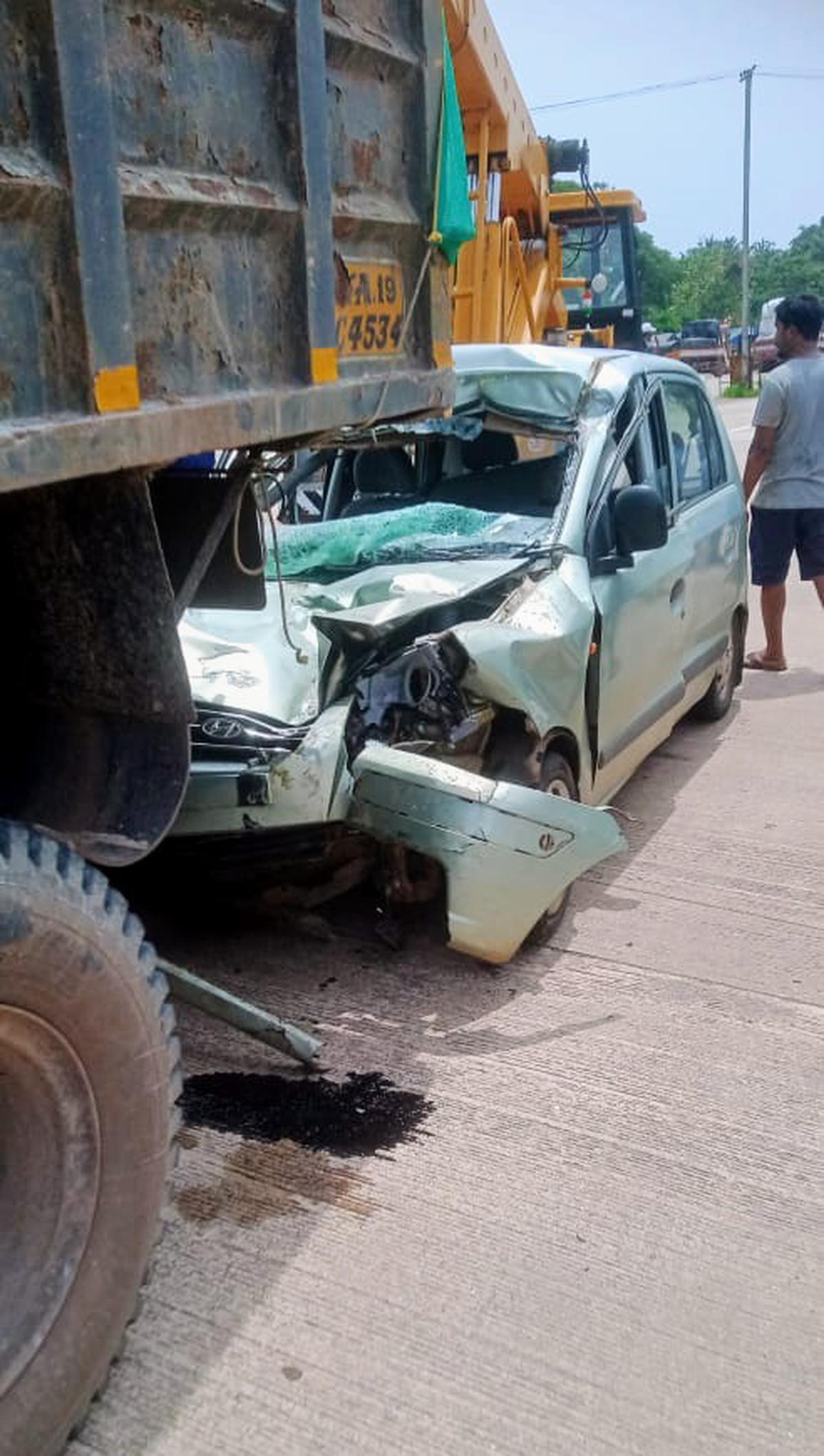 The car, on its way to Mangaluru, was trailing the tipper lorry that was on its way from Belman near Padubidri to the Baikampady Industrial Area in Mangaluru, when the incident occurred near Kannagar.
The lorry driver told the police that he understood that a car had rammed his vehicle, but did not stop fearing public outrage and continued to drive. He did not know that the car was stuck beneath his vehicle and was being dragged.
The car driver told the police that he was also not aware how the mishap occurred and the vehicle got stuck to the tipper lorry.
As passers-by witnessed the strange event, in which the car was being dragged dangerously, they made attempts to stop the lorry that finally halted near the Hejmady toll plaza.
The Padubidri police have seized both the vehicles and have registered a case.