OLDSMAR, Fla. – There may still be some evidence inside a car submerged in a Pinellas County canal for decades, a forensics expert said Friday after the vehicle was pulled from the water.
A week after Sunshine State Sonar, a private company that searches bodies of water for missing persons and vehicles, spotted the car at the bottom of Lake Tarpon Canal in Oldsmar, crews pulled it out of the water. What emerged was a mound of mangled metal. 
The company owners said they initially retrieved enough pieces of the vehicle to determine it was a 1970s-era Chevy Vega.
Erin Kimmerle, a forensic anthropologist at USF, said clues, like DNA and fingerprints, have long since washed away, but other evidence might remain. 
RELATED: Twins who went missing 40 years ago could be linked to submerged car in Lake Tarpon Canal
"I'm sure they're searching for the VIN number," Kimmerle said. "That will tell them who it was last registered to, and that's going to be critical in figuring out who owned it or who may have been driving it."
Kimmerle said the state's crime lab might be able to take a piece of the car and figure out its original color.
If so, that could be key in determining whether it may be connected to the case of twin 17-year-old girls Patty and Peggy McDaniels, who vanished from the Pompano Beach area in 1979.
According to the family, the twins were victims of human trafficking before their disappearance.
Detectives were told the girls were last seen getting into a white Chevy Vega with a stranger.
The owners of Sunshine State Sonar said divers with the Pinellas County Sheriff's Office told them no human remains were found in the vehicle. 
A spokesperson for the sheriff's office has not commented on the investigation.
RELATED: Search for missing Pinellas County woman leads to discovery 1970s-era car submerged in Lake Tarpon Canal
Kimmerle, however, said the water current could move remains over time. Investigators could search or dredge the canal for skeletal remains.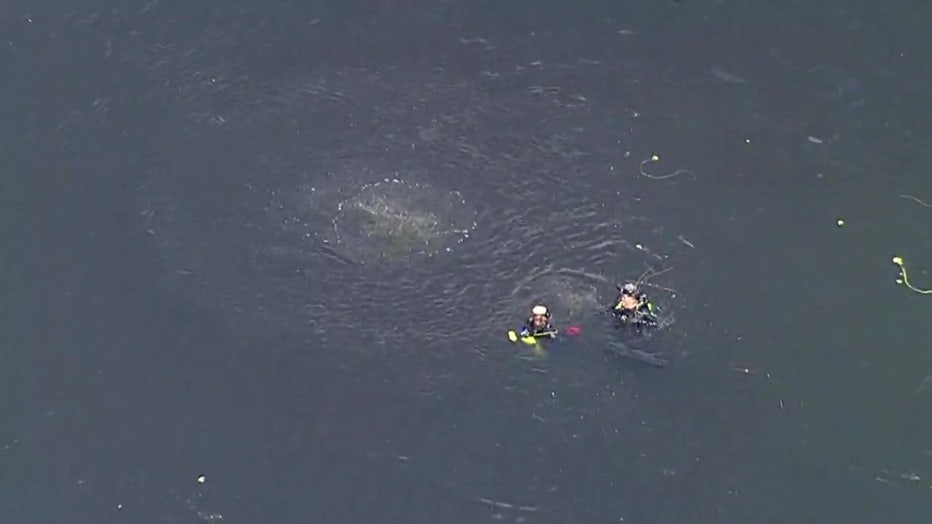 It's not just missing persons cases, she added. According to Kimmerle, more than 70 sets of unidentified human remains are in Florida, and the majority belong to people whose bodies were recovered between 1970 and 1990.
She said detectives can try to see if they match the person to whom the car was registered.
"There are a lot of there's a lot of unidentified remains missing persons, you know, throughout Florida from that time period. So the best kind of outcome is maybe this will link to one of those cases and some family will get resolution," Kimmerle said.
A spokesperson for the Broward County Sheriff's, which considers the McDaniels' case an open and active investigation, said there is no current indication the car found in Lake Tarpon Canal is connected to the missing twins.