China's BYD has told its India joint-venture partner it would shelve plans for a new $1-billion investment to build electric cars after its investment proposal faced scrutiny from New Delhi.
BYD and its partner, privately held Megha Engineering and Infrastructures submitted a proposal to the Indian government in April to jointly build electric cars in India.
But in the initial review, officials from three Indian ministries, including finance and external affairs, raised what two Indian officials described as security concerns about investment from the Chinese company and signalled opposition.
BYD executives told Megha Engineering last week that the battery and EV maker wanted to drop pursuit of the investment, according to the two people with knowledge of that exchange.
While, it was not immediately clear whether BYD could have second-thoughts, and as of Thursday BYD had not formally withdrawn the investment proposal from government review, at the same time BYD, China's largest EV maker, declined to comment on the status of its investment proposal and whether it would pull the plan to produce electric cars in India.
During a recent meeting, representatives from Megha Engineering in Hyderabad advised BYD to exercise caution and await further clarity on the situation before proceeding with its electric cars manufacturing plan in India.
Given the scrutiny of Chinese investments in the country, the company was well aware that its investment proposal would be politically charged. In response, BYD had attempted to address these concerns proactively during its planning phase.
One of the measures BYD proposed was incorporating voice-activated commands for apps in Indian languages within its electric cars manufactured in India.
Additionally, the company assured that all data collected from these vehicles would be stored within India; these steps were taken in an attempt to ease concerns and gain approval for their investment plan.
According to insiders familiar with the matter, BYD aimed to initiate production in India by 2025. However, the Indian government's cautious approach towards Chinese investments, particularly after a series of border clashes between India and China, has resulted in heightened scrutiny of such proposals.
The challenges faced by Chinese companies in India have been evident in the past; for example, China's Great Wall Motor had to abandon its plans to invest $1 billion in India after failing to obtain clearances from the Indian government.
The final decision on whether to approve BYD's investment proposal will rest with the Indian ministries of trade and heavy industries. Given the political sensitivity surrounding the matter, the decision is likely to be carefully deliberated before any approvals are granted.
BYD has a history of investment in the Indian market. It entered India in 2007, initially producing batteries and components for mobile phone makers. Subsequently, in 2013, the company began building electric buses in India through a joint venture with Megha Engineering, forming the company Olectra Greentech (OLEC.NS).
Currently, BYD markets the Atto 3 electric SUV and the e6 EV to corporate fleets in India and has plans to introduce sales of its Seal electric sedan later this year. Since the commencement of sales in 2022, BYD has sold approximately 1,950 electric cars in India, as per government registration data.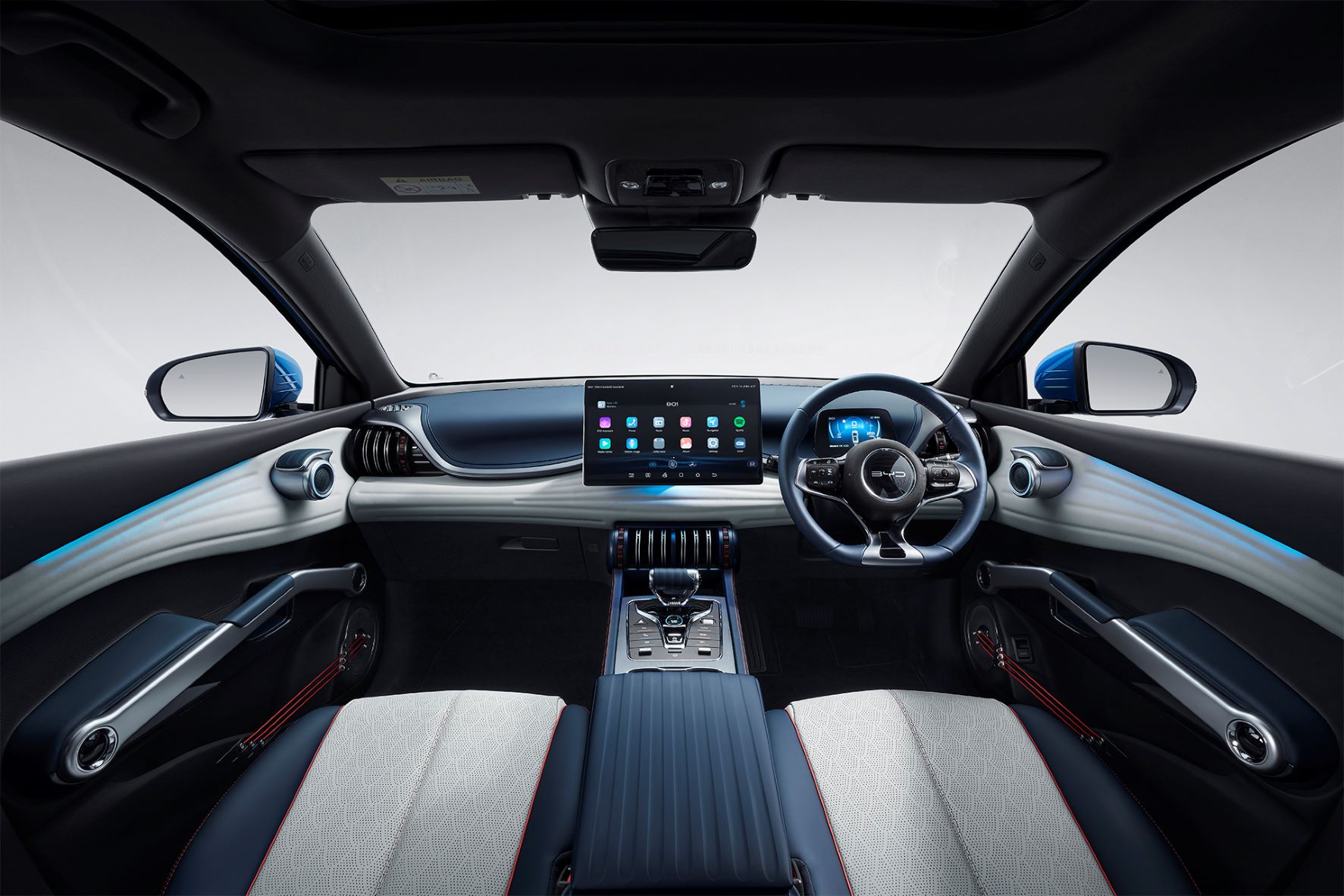 India's Electric Vehicle (EV) Market and Its Challenges
India's electric vehicle market has witnessed significant growth and attention in recent years, driven by increasing environmental concerns, rising fuel prices, and the government's push towards sustainable transportation solutions. However, despite the promising potential, the EV market in India faces several challenges that impede its rapid expansion and adoption.
Infrastructure Deficiency: One of the most significant obstacles to the widespread adoption of EVs in India is the lack of adequate charging infrastructure. While some major cities have started deploying charging stations, the coverage remains sparse and inadequate for long-distance travel. The absence of a reliable charging network creates "range anxiety" among potential EV buyers and hampers their willingness to switch from conventional internal combustion engine vehicles.
High Initial Costs: Electric vehicles generally have a higher upfront cost compared to traditional petrol or diesel cars. The initial investment in EVs, including the cost of batteries, contributes to a price premium that puts them out of reach for many budget-conscious consumers. Although the operating costs of EVs are lower in the long run, the high initial cost remains a barrier to mass adoption, particularly in a price-sensitive market like India.
Limited Model Options: The variety of electric vehicle models available in India is relatively limited compared to conventional vehicles. Most of the EV options are in the two-wheeler and three-wheeler segments, while affordable and mass-market electric cars are limited. A diverse range of EV models, including more affordable options, is crucial to cater to the needs and preferences of a broader consumer base.
Battery Technology and Manufacturing: The battery is a vital component of electric vehicles, and the availability of cost-effective and efficient battery technology is essential for the growth of the EV market.
India currently relies heavily on imported batteries, which adds to the overall cost of EVs. Developing indigenous battery manufacturing capabilities and promoting research and development in battery technology are key challenges for the country.
Policy and Incentives: While the Indian government has introduced various policies and incentives to promote EV adoption, the effectiveness and consistency of these measures have been a subject of debate. Uncertainty in policy frameworks, changes in incentives, and the absence of a long-term, stable roadmap can deter potential investors and consumers from committing to electric vehicles.
Consumer Awareness and Acceptance: Lack of awareness about the benefits and functioning of electric vehicles remains a significant challenge. Many potential buyers are still unfamiliar with EV technology and have concerns about charging, maintenance, and overall performance. Educating consumers about EVs and addressing their apprehensions is vital to boost confidence and acceptance.
Manufacturing and Supply Chain: The establishment of a robust EV manufacturing ecosystem is crucial for scaling up production and making EVs more affordable. This involves developing local supply chains for components, incentivizing domestic manufacturing, and ensuring a steady supply of raw materials.
Regulatory Hurdles: The regulatory environment for EVs in India can sometimes be cumbersome and hinder the growth of the industry. Streamlining regulations related to vehicle standards, testing, and certifications can provide clarity and facilitate a smoother transition to electric mobility.
The Last Bit, India's EV market is still relatively small, constituting less than 2% of total car sales in 2022. However, the government has ambitious plans to raise this figure significantly to 30% by 2030.
In this context, BYD's electric cars manufacturing plan in India has drawn attention due to the geopolitical considerations surrounding Chinese investments. The Indian ministries' final decision on BYD's proposal will significantly impact the company's future prospects in the Indian EV market.
India's EV market holds immense potential to revolutionize the country's transportation sector and contribute to environmental sustainability. However, addressing the challenges related to infrastructure, cost, technology, policy, and consumer awareness is crucial to realise this potential.