Road Rage in Bengaluru: Bikers Smash Windshield of Car After Driver Honks While Trying to Overtake Them
Photo : Times Now
Bengaluru: In yet another road rage incident reported from Bengaluru, bike-borne assailants vandalised a car with people inside, only because the driver honked while tryind to overtake them. Nearly four youths on motorcycles smashed the windshield of a car in Gunjur, Varthur in Whitefield division on Thursday afternoon. The attack was captured in the dashboard camera of the car and Varthur Police have arrested three of the miscreants.
The incident took place at around around 2.30pm on Thursday afternoon on Varthur road after the car driver honked, seeking way from the bikes that were moving in a zig-zag manner on Gunjur main road. Irked by the honking, a couple of youths stooped their bikes blocking the car. They then began to hurl abuses at the driver.
Additionally, one of the bikers rammed his vehicle against the car after which, sensing things going out of hand, the car driver apologized and left. However, the bikers followed him and again blocked his vehicle near an apartment, where they smashed the windshield and windows of the vehicle while he was in the vehicle.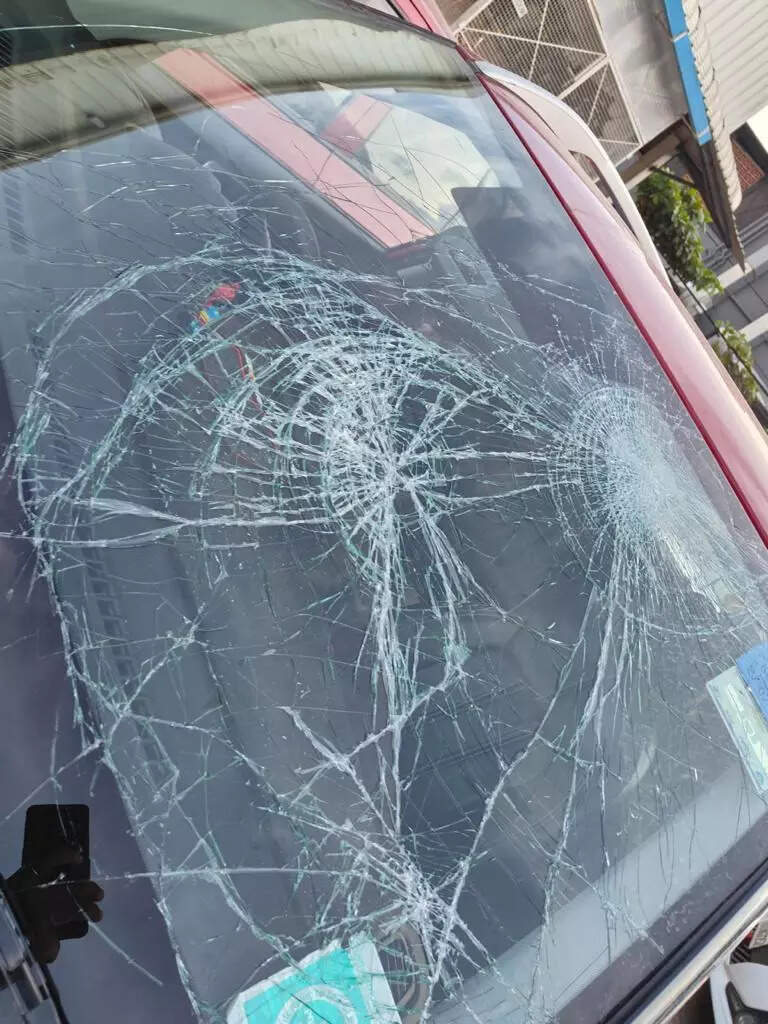 After the video went viral on social media, Varthur Police responsed on Thursdat night saying an FIR has been registered in Varthur Police Station on the complaint of the victim and an investigation is underway. "There will be no room for such unruly behaviour or hooliganism under our watch, and will be met with severe consequences," they Tweeted. Three of the miscrenats have now been arrested.