If you are considering buying a mountain bike, you've probably realized that quality mountain bikes come with a premium price. Fortunately, if you purchase brand new, your bike will have a warranty.
While having this warranty may give you a sense of comfort, certain mistakes can void your warranty without you realizing it. I'm not talking about crashing your mtb off a big jump or it falling off your rack while driving (check your car insurance for that one). No, these are the ways we void our warranties, sometimes without even riding the bike itself.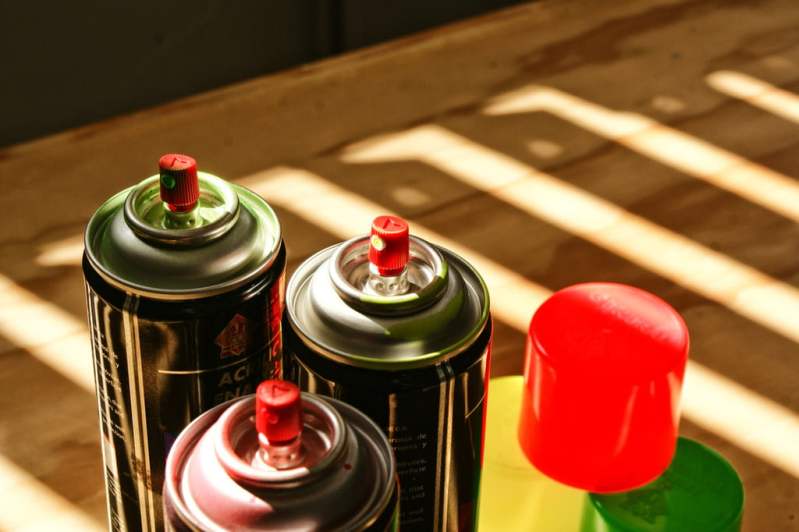 Painting your mountain bike frame
Upgrading and improving your mountain bike is one of the best things about owning an mtb. Certain upgrades can make a bike feel brand new. Other upgrades, such as painting your frame, can completely void the manufacturer's warranty. 
Despite how good at sanding, buffing, and painting you are, the vast majority of mountain bike frame manufacturers frown upon repainting frames. Even taking it to a professional painter will likely result in a voided warranty. In fact, paint issues can be something that is covered under warranty, but the manufacturer will want to take care of it themselves.
If you just want a new colorway, it will come at the cost of your warranty. It always helps to check with the manufacturer. You may get lucky. There are some professional painters that mountain bike companies work with. If your frame is painted by one of these companies, your warranty will stand. It will likely be a hit to your wallet and time.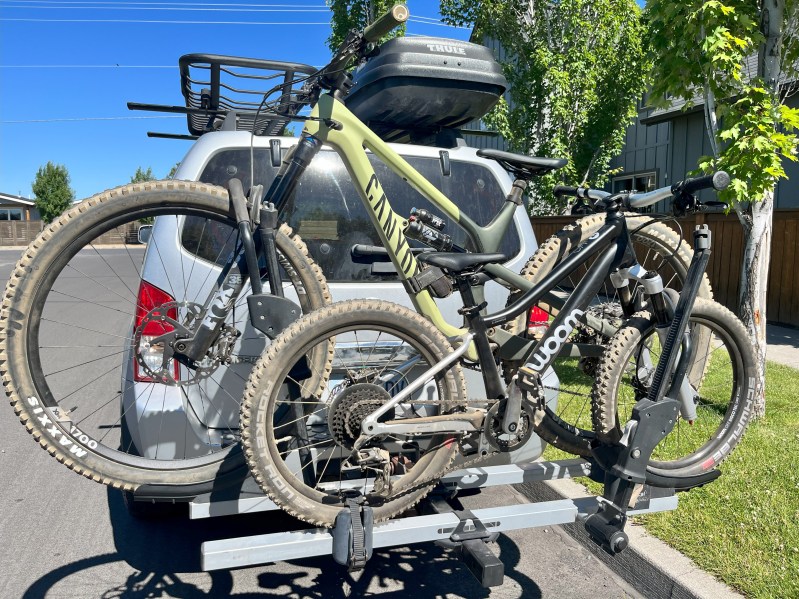 The bike rack you choose
Upon purchasing a mountain bike, our next purchase is usually a bike rack. Bike racks come in all different shapes and sizes with some mounting on top of a vehicle, on the trunk or hatch, or hitch. Tailgate pads have become popular for pickup trucks.
What we often don't expect is the style of the rack—usually how the bike is secured to the rack—can damage your bike. The mtb manufacturer certainly doesn't consider this a "manufacturer defect" which means it will not be covered under warranty.
Bike racks that secure the mountain bike by clamping directly to the frame can cause damage. Mountain bikes bounce around a bit during transport. If your bike rack clamps on the frame, usually the top tube, your bike rack may crack your frame on the next particularly bumpy fire road. 
Your best bet for these types of racks, usually hitch racks, is to buy a rack that secures the bike by clamping down on the wheels. You may spend a little extra money, but you'll save in the long run.
Watch out for water bottles
A mountain bike without a water bottle cage can be a bummer. Bike companies have realized that and have begun building more frames with water bottle cages in the front triangle. If the frame is full suspension, this can mean squeezing a bottle cage next to a rear shock. The result is usually a tight fit.
Companies have found a way to make it work, but it can result in very minimal clearance between the frame and the bottle. If the bottle is too close to the frame, the natural movement of the bottle while riding down the trail can cause your water bottle to contact the frame. Over time, this can wear off the paint or even bore a hole into the frame's material.
Make sure there is a good amount of space between your water bottle and the frame. If there isn't, don't chance it. Get a good hydration pack and carry your water instead.
Editors' Recommendations