Indian passenger vehicles are known for their public display of wisdom but with little or no guarantee of grammatical errors. Exemplifying the same, an auto-rickshaw grabbed headlines for a phrase that led to an altogether twisted meaning on what could otherwise have been a thought-provoking lesson. The post written behind the three-wheeler was shared by a user named Anu on the microblogging site X. "Money is a doesn't matter but person is a matter" read the quote. In response, the user captioned her post: "Solid, liquid, gas is also the matter." Check out the post:
Related Articles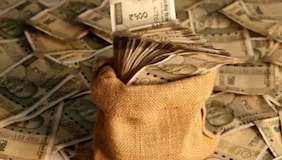 Kerala sanitation workers pool money to buy Rs 250 lottery ticket; win grand prize worth Rs 10 crore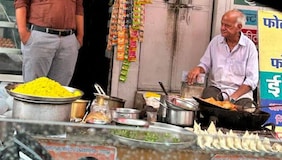 'While the whole world cribs…': Udaipur-based vendor's idea of work wins hearts
The post has over 27,000 views. It garnered over 500 likes. Internet users were in splits looking at the phrase.
Check out some of the responses.
A user remarked, "Hataao yaar Matter paneer pe concentrate karte hain."
Hataao yaar Matter paneer pe concentrate karte hain

— Elon Mast (@clumsyninja0905) July 27, 2023
To which Anu replied, "Mujhe shahi matter best lagta hai."
Mujhe shahi matter best lagta hai

— Anu (@Escapeplace__) July 27, 2023
Another user defined 'matter' in science as, "Anything that occupies space and has mass is also matter."
Anything which occupies space and have mass is also a matter

— Prady tripathi 🌻 (@pradverse) July 28, 2023
"Sentence galat hai," pointed another.
To which Anu jokingly replied, "Mere decisions abhi tumne dekhe hi nahi hai" meaning "You haven't seen my decisions yet."
Mere decisions to abhi tumne dekhe hi nahi hai 😭

— Anu (@Escapeplace__) July 27, 2023
In the past, popular Pakistani singer Ali Sethi while revealing the inspiration behind his global-hit song 'Pasoori' from Pakistan Coke Studio Season 14, said that he saw the words scribbled behind a truck while travelling. Pasoori is a Punjabi word which translates to 'haste or eager'.
As per a News 18 report, Sethi stated in one of his interviews that the inspiration for the song came to him while driving from Faisalabad to Lahore. The 39-year-old singer came across the lyrics 'Aag lavaan teri majboori nu' scrawled on the back of a truck. This particular line hit the right note for Sethi, and he included it in his new song. With this sentence, Sethi added 'Aan Jaan Di Pasuri Nu,' which means 'Troubles will keep coming' and he got a song that was classical and contemporary.
Sethi's blockbuster song, sung alongside Shae Gill recently saw a revised version adopted by the Bollywood industry. The song, titled 'Pasoori Nu', was released on 26 June, as part of Kartik Aaryan and Kiara Advani-starrer 'Satyaprem Ki Katha.' Arijit Singh and Tulsi Kumar lent their voices to this adaptation.