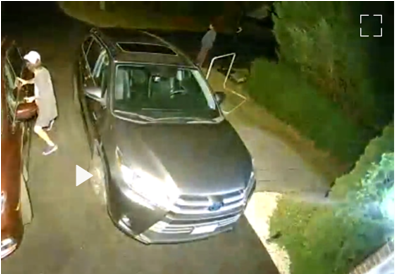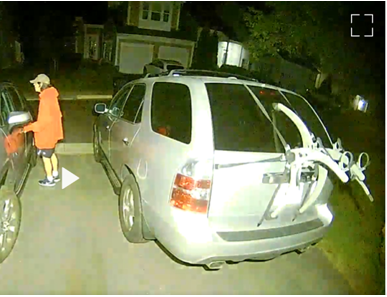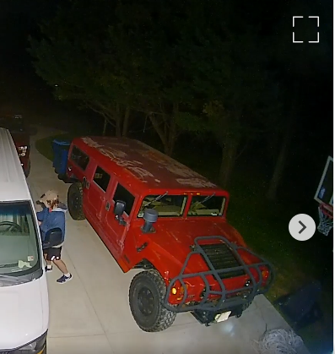 Fairfax County Police Department said car break-ins and auto theft crimes are rising in the area, noting that Reston has seen a series of over 30 break-ins in May and June, and offered tips to area residents to curb crime.
The recent series of thefts is symptomatic of a much larger problem for Fairfax County. In 2022, the county had 1,362 motor vehicle thefts with a crime rate of around 110 incidents per 100,000 people, according to police statistics. This number isn't just high. It's rising. From 2019 to 2023, auto thefts in Fairfax increased by 53%, with about half of the crimes occurring between 2019 and 2020 and gradually rising ever since.  
In an exclusive interview with the Fairfax County Times, Patrick Heard, FCPD Sergeant of the Auto Crimes Enforcement Squad, said social and economic factors are working in tandem to contribute to the considerable spikes in crime.
"We are seeing regional trends in which social media contributed to the widespread dissemination of auto theft methods and techniques," said Heard. "Socioeconomic factors may also be contributing in recent years due to increased economic strain."
Heard added that most of the harmful information spread by social media highlights weaknesses in anti-theft technology in specific car makes and models, but he maintained that most auto theft incidents occur due to simple user errors.
"An overwhelming majority of automobile thefts are the result of complacency," said Heard. "Many thefts are a crime of opportunity where thieves check for unlocked doors and owners leave their keys. To avoid being a victim, owners should account for their keys and make sure their vehicles are secured every time they exit. Further security enhancements include electronic security tracking, steering wheel locks and security systems."
In addition, FCPD recommends parking in public places with lots of streetlights, installing security cameras and car alarms, and keeping up with regular car maintenance.
While this advice helps in lowering the likelihood of a break-in, the odds are never zero. Heard said contacting authorities as soon as possible is crucial to any recovery of valuables or the car itself.
"Victims should immediately contact their local police department to report any thefts," said Heard. "They should have their vehicle registration, up to date tracking information, and any pertinent security information readily available. Victims should keep law enforcement appraised of any updates and should never attempt to recover their own vehicles."
Though some may worry that their car is likely lost forever, more vehicles are eventually found than not. Heard said that stolen vehicles in Fairfax County were recovered at a 79.95% rate in 2022 and at 84.22% so far in 2023.
While the tips listed above are aimed at Fairfax County residents, neighboring counties with smaller populations have seen proportionately large spikes in auto thefts along a similar timeline. Prince William County's auto theft count more than doubled (from 247 to 514) between 2019 and 2021, reaching 571 in 2022.
With auto crimes rising in several of Northern Virginia's largest counties, it is easy to believe the increase is completely uniform, which is not the case. Loudoun County, with roughly the same population as Prince William with only a tenth of its population density, saw a minute increase from 151 thefts in 2019 to 159 in 2022, with a small dip down to 140 in 2021. 
Though some counties in the area have seen increased auto theft rates recently and others have not, taking the guidance of the police department can help anyone prevent auto theft because it can happen anywhere, regardless of statistics. The FCPD wrote in its blog post that significantly reducing auto theft is entirely possible if everyone does their part.
"Cars and motorcycles are easy targets for thieves," the post reads. "But with your help, we can limit their success."
For additional news and tips from the police department, visit www.fcpdnews.wordpress.com.