Technology start-up Alef hopes to have a live demonstration prototype of its commercial flying car by the end of this year, its CEO told Newsweek, after the company announced it has already received 2,500 pre-orders.
The San Mateo, California-based outfit—which in October revealed its Model A, with an aerial range of 110 miles—said in late June that it had received approval from the Federal Aviation Authority (FAA) for a special airworthiness certificate, which would allow it to carry out research and development activities.
Jim Dukhovny, the man behind Alef and a science fiction enthusiast, said that once research and development of the Model A had finished, the company would begin "hand made production" of the car, before moving to an "automated manufacturing" set-up.
Once the Model A was in production, he said, Alef would seek full certification in the U.S., paving the way for the first domestic flights in a personal car that can also be driven on the road.
"We hope to get it to the customers as soon as possible," Dukhovny said. He told CNBC in December that he anticipated that cars would be flown by consumers as early as 2025.
The number of customers looking to buy the $300,000 car when it is ready has surged since the start of the year. The company announced in January that it had received 440 orders in the final quarter of 2022, but it said this week that this had now risen to 2,500 pre-orders—a more than quintupling of interest.
Alef said on Tuesday that current orders alone would amount to $750 million in revenue once the cars were delivered—a tripling of its expected income in half a year. Some 2,100 individuals had placed deposits, while the sale of a further 400 had been brokered through commercial agreements with businesses, including one Californian car dealership.
The company said that the pre-orders "signify a proof of market demand from both individuals and corporations."
The Model A doesn't rely on large wings for flight like a conventional plane, but Alef has instead worked eight rotating blades underneath its permeable bodywork that elevate the car.
Computer-generated demonstrations of the concept show that the car's aerodynamic bodywork allows the entire vehicle to act as a giant wing, with the car tilting horizontally during flight. The car's passenger pod—which can seat two people—is designed to rotate after it takes off, so the driver is always facing the direction of travel.
The car will be entirely electric and is intended to be capable of being driven on the street and able to make vertical take-offs and landings—meaning owners could soon be flying straight off their driveways.
While the Model A is designed for longer-range travel, it will also be able to "hop" over congested areas on the road, allowing users to circumvent traffic.
But there are still a lot of hurdles the company has to overcome. Dukhovny, who has a background in software engineering, said that following its special airworthiness certification, "we hope to have a live demo of the precursor to Model A for the media by the end of this year" while development on the Model A continues.
To make flying cars a global possibility, Alef also needs to "verify with favorable jurisdictions outside [the] U.S. where we can deploy next year," he said, before production of the car could begin in earnest.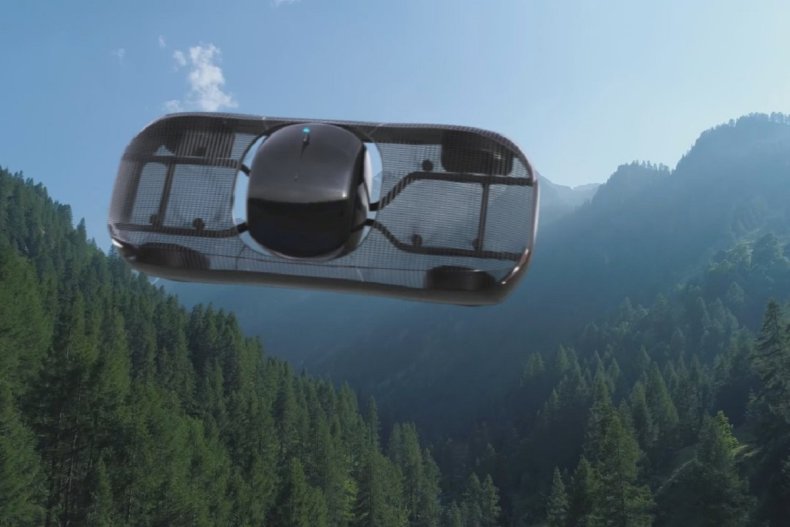 Announcing the FAA approval on June 27, the company said it was "the first time a vehicle of this nature has received legal approval to fly from the U.S. Government." At the time, Dukhovny described it as "one small step for planes, one giant step for cars."
An FAA spokesperson previously told Newsweek the Model A received special airworthiness certification on June 12 "for limited purposes, including exhibition, research and development." The provisional approvals carry various restrictions, depending on the vehicle they are granted for, including aerial surveillance and advertising.
However, the spokesperson also denied Alef's claim to being a flying car pioneer, saying that it was "not the first aircraft of its kind for which the FAA has issued a special airworthiness certificate."
Asked about this, Dukhovny said that "obviously [the] FAA is THE authority, so their word is ultimate," but suggested it was referring to electrical vertical take-off and landing aircraft or experimental aircraft, "which have been certified before many times."
"However, from my knowledge, a car, in a traditional definition (driving, parking, looks—all of a traditional car) has never been certified," he added.
When approached for further comment on Friday, an FAA spokesperson told Newsweek that the agency stood by its previous statement, and declined to comment further.