LOUISVILLE, Ky. (WDRB) — Police say nearly 2,000 Kias and Hyundais have been stolen from Louisville streets and driveways so far in 2023. That's a staggering number that the Louisville Metro Police Department aims to curb.
Police said it only takes about 15 seconds to steal a Kia and the problem is getting worse, with more of the vehicles winding up LMPD's impound lot.
"When the opportunity presents itself, they'll just bust the window out, jump in, pop the lock, turn the car on and they're gone," Sgt. Matt Sanders with LMPD.
It's a crime Amanda Rhye said she experienced firsthand on July 1.
"It's been a nightmare," she said. "He came back and was like, 'Where's the car?' and I was like, 'What do you mean, where's the car?'"
The thief ripped out the entire ignition of her 2017 Kia Rio. Now it's parked against the impound lot's back fence — one of many stolen and totaled vehicles.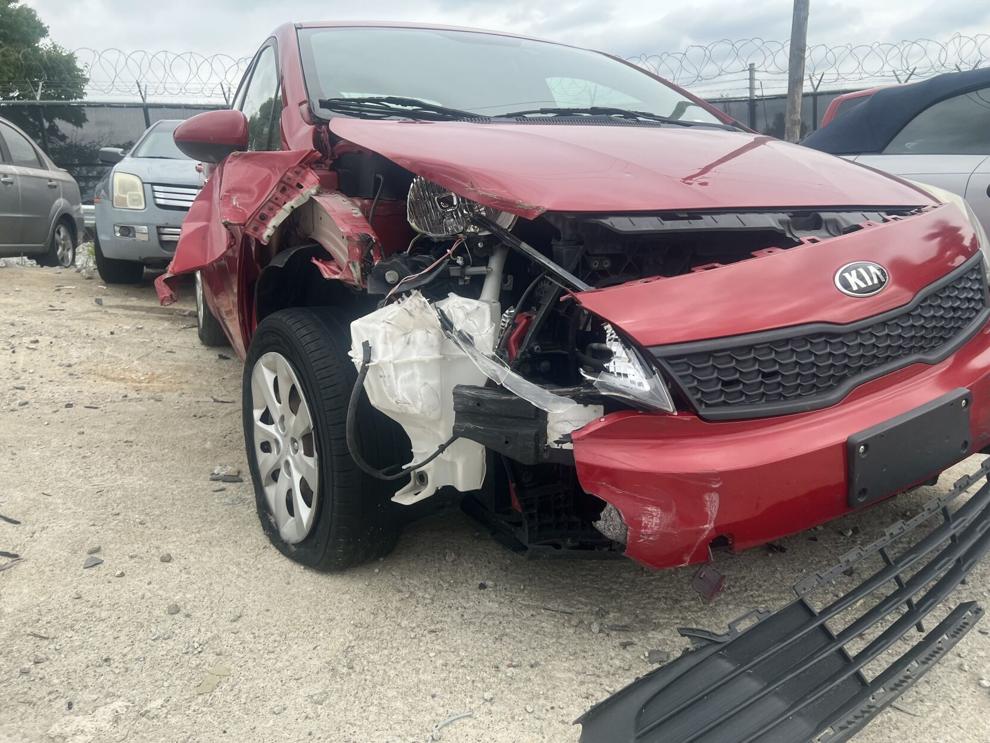 Rhye is in the middle of moving and said her auto insurance rate had gone up due to theft risks. She opted to lower her coverage for just one month to save money and says it's something she has regretted every day since.
"My heart sank," she said. "That car means everything. It's our family car. It's our only vehicle. It's my job. It's our transportation."
She drives for a personal shopping service. She added, "I've lost a couple thousand dollars of income at this point without the vehicle."
Police said thieves are taking advantage of a design flaw that makes it easy to start the engines of certain Kias and Hyundais manufactured between 2011 and 2022. To take the cars, most times all a thief really needs is a screwdriver and a USB.
"We're seeing them stolen in Lake Forest, we're seeing them stolen in Polo Fields, we're seeing them stolen in the West End," Sanders said.
LMPD said cars have been stolen from every one of its eight divisions this year. The most reports are coming from Second and Fourth divisions.
The Second Division covers Louisville's Algonquin, California, Chickasaw, Hallmark, Park DuValle, Park Hill, Parkland and Shawnee neighborhoods. 
The Fourth Division covers Louisville's Beechmont, Coverleaf, Fairgrounds, Germantown, Hazelwood, Iroquois, Jacobs, Limerick, Merriwether, Old Louisville, Paristown, Schnitzelburg, Shelby Park, Smoketown Jackson, South Louisville, Taylor Berry, University, Wilder Park and Wyandotte neighborhoods.
"You're not susceptible to being safe because of where you live, geographically," Sanders said.
In total, 808 Hyundais and 1,112 Kias were reported stolen. That's 1,920 cars.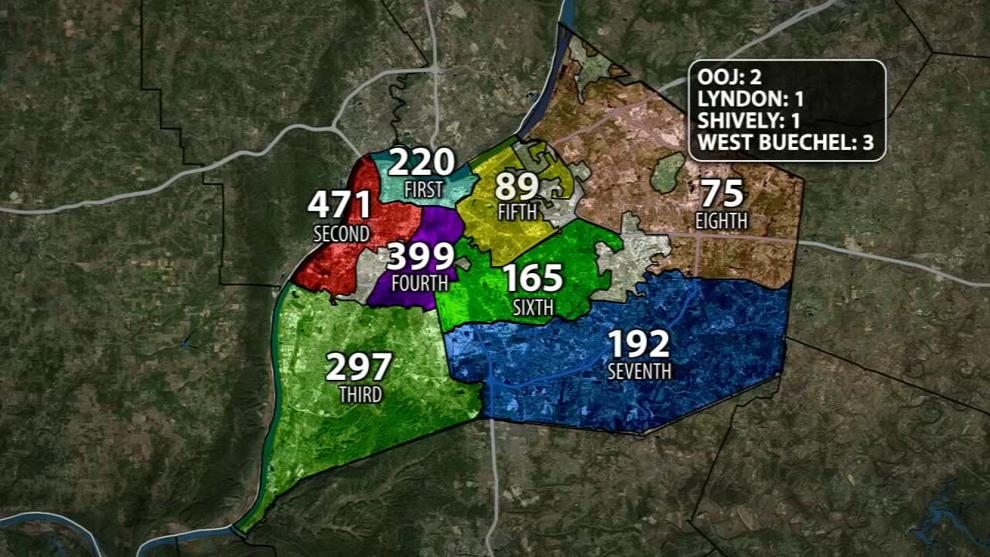 "That is an astronomically high, alarming number and something has got to be done," Sanders said.
LMPD said in many cases, the suspects are kids as young as just 12.
"We see these cars are used in other thefts, in other crimes, other shootings," Sanders said.
Police are urging residents to park in well-lit areas, always lock their cars, take valuables inside and purchase some sort of steering wheel lock.
"We want the public to make themselves a harder target," Sanders said.
For her part, Rhye said she hopes thieves stop to think about the damage they're causing beyond the wheel.
"We've had to reprioritize managing to get groceries to just feed our child," she said. "It's a snowball effect that affects every part of a family's life. That's what we've been dealing with."
Rhye's family has created a GoFundMe campaign to help her raise enough money for a new car and to pay bills while she's out of work. To visit that campaign, click here.
Both Kia and Hyundai have released software updates that make the vehicles a little harder to steal. For more information on how to download that and better protect yourself and your family, click here.
Copyright 2023 by WDRB Media. All rights reserved.